The wait is almost over, friends. The Rams are just a few days away from taking the field in SoFi Stadium for their season opener against the Bears, and so it's time to get caught up on all the new Rams uniform numbers you'll be seeing this year.
As you're probably aware, this offseason has been especially newsworthy for new uniform numbers, as the rules regarding which numbers are available to which position groups have been significantly altered (you've likely heard Mr. TB12 is not too happy about this). It's going to be an adjustment for NFL fans everywhere this season as they acclimate to such unfamiliar sights as a hulking outside linebacker wearing a single digit number, and specifically for Rams fans watching some of their favorite stars in completely different numbers.
Here's a rundown of all the Rams who changed their existing uni numbers or joined the active roster this offseason:
Changes:
Robert Woods #2 The announcement of the new uniform number rules sparked a fun offseason story for Rams fans: Robert Woods vs. Jalen Ramsey fighting for the #2. In the end, Woods won out, and it's only right when you consider Woods' history with the numeral in SoCal. Woods wore #2 at Serra High School in Gardena, CA ,and also at USC, where Woods still holds the school record for career receptions.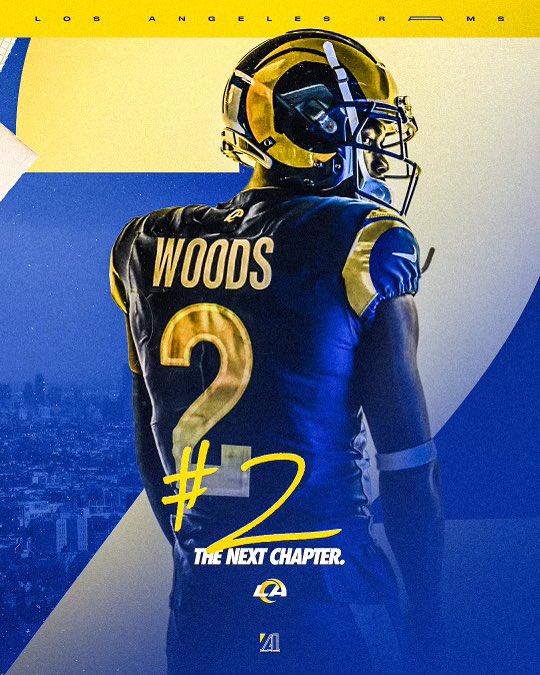 Jalen Ramsey #5 After graciously ceding #2 to Bobby Trees, Ramsey pivoted to #5. Ramsey wore #20 for the first five years of his career.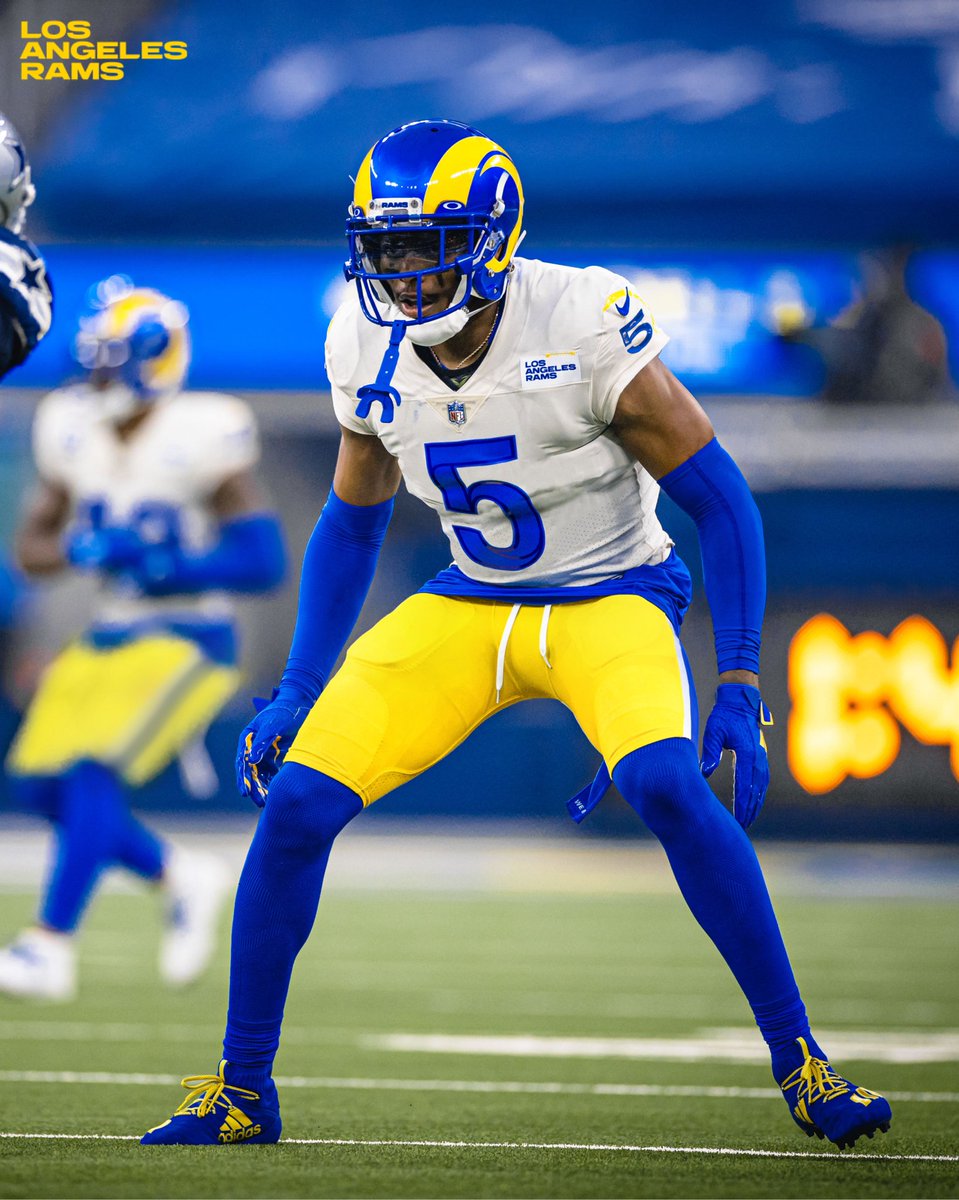 Darious Williams #11 Williams makes the switch from #31 after a great season. Williams would've liked to return to his old college number (#1) but settled on #11 in deference to new acquisition DeSean Jackson. Rams fans will never forget #31 making this massively important 42-yard pick-six of Russell Wilson during their Wild Card Weekend matchup in Seattle. Take that Russ.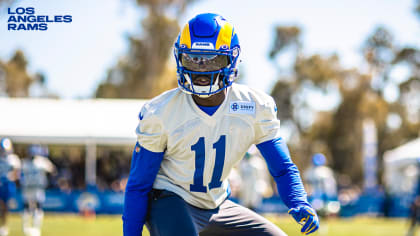 Jordan Fuller #4 The promising 2nd year safety, who was named the Rams rookie of the year last season, has switched from #32 back to his old Ohio State #4.
David Long Jr. #22 The 3rd year Michigan product has a huge opportunity to fill the void left by the departure of cornerback Troy Hill. He'll do his best to make an impression wearing his old college number (#22) rather than #25.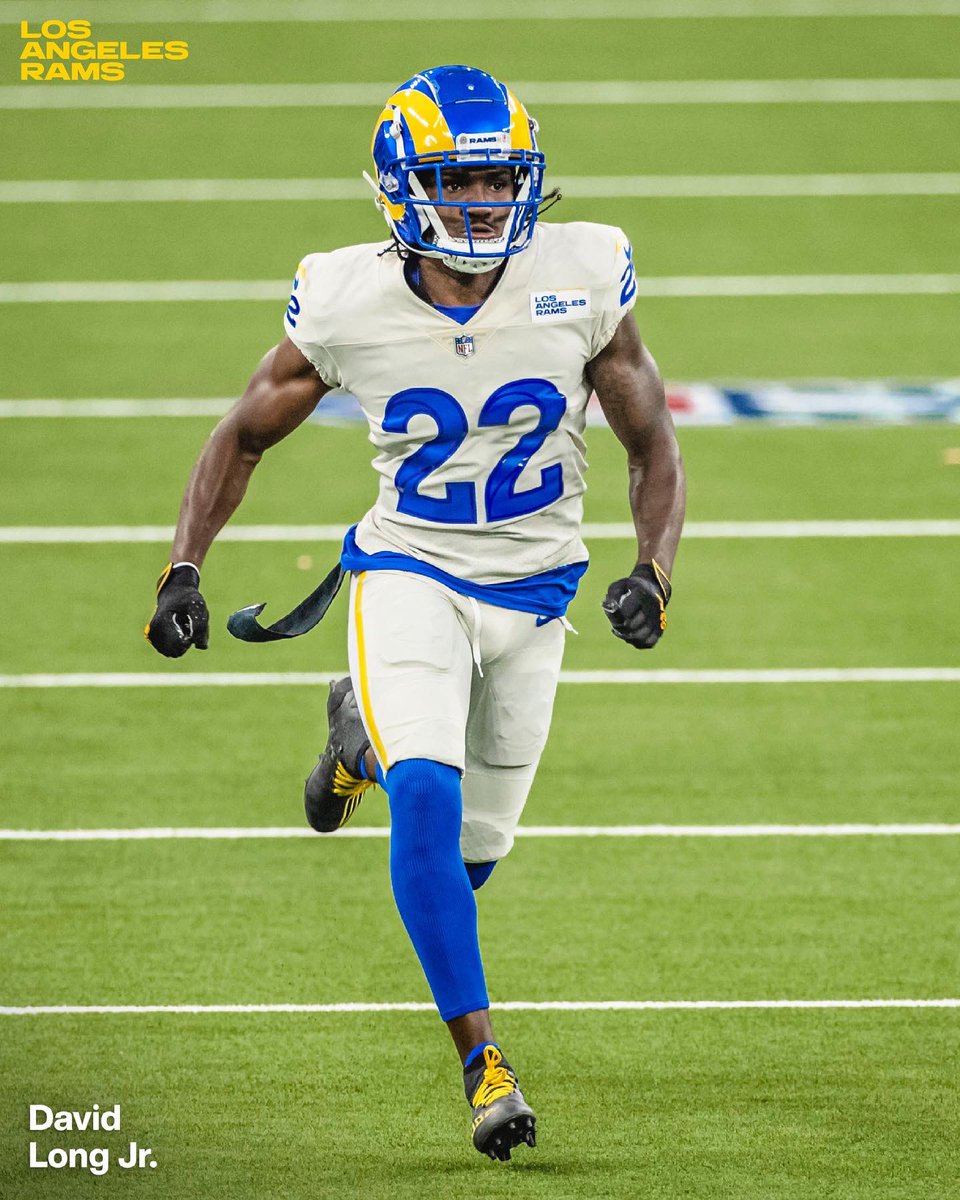 Travin Howard #32 In another case of a player returning to his college number, the 25 year old inside linebacker has switched from #48 to #32, the number he wore while playing for TCU.
John Wolford #13 Ah, the life of a second-string quarterback. Wolford has gracefully surrendered his number to accommodate a star player not once but twice this offseason. First, he switched from #9 to #3 to make way for new starter Matthew Stafford. Then, following the announcement of the new uniform rules, Cam Akers made the move from #23 to his old college number #3, and so Wolford settled on #13. This just happens to be the number of a former Rams qb legend.
Bryce Perkins #16 Perkins has made the jump to the 53 man roster after spending most of last year on the practice squad. He wore #5 as a rookie during the 2020 preseason, but the number that sticks out in my memory when I hear his name is #3, which he sported along with his glorious dreadlocks while quarterbacking the Virginia Cavaliers from 2018-2019.
Matt Gay #8 The placekicker has switched from #1 to #8. I'd call it an upgrade, as I've always thought the the #1 looked a little out of place on a guy that McVay has described as "jacked."
New Faces:
Matthew Stafford #9 The Rams acquired the quarterback in a blockbuster offseason deal with the Detroit Lions in exchange for 2022 and 2023 first-round draft picks, a third-round pick in 2021, and Jared Goff. Stafford will swap Honolulu Blue for Rams Royal this season, but will retain his familiar #9, which previously belonged to his now-backup John Wolford.
DeSean Jackson #1 Some uniform number changes will take some getting used to, but for Jackson, who wore #10 in Philadelphia last year before signing with the Rams in free agency, this one immediately feels oh so right. You have to figure that D-Jax would be one of the players most excited when this rule change was announced, as he's clearly been interested in reclaiming his old college number for several years (Jackson wore #1 in practice on his previous teams, as well as #11 in Washington and Tampa). There's something about DeSean wearing #1, with his lean build and reflective visor, that just looks fast, and I'm certainly excited to see Stafford take some deep shorts to his new weapon. On a side note, I wonder how many of his #11 Rams jerseys were made aside from the one used in this photo opp after Jackson's signing.
Sony Michel #25 Michel was acquired in an offseason trade with the Patriots after Cam Akers got injured, and will wear #25 after sporting #26 in New England.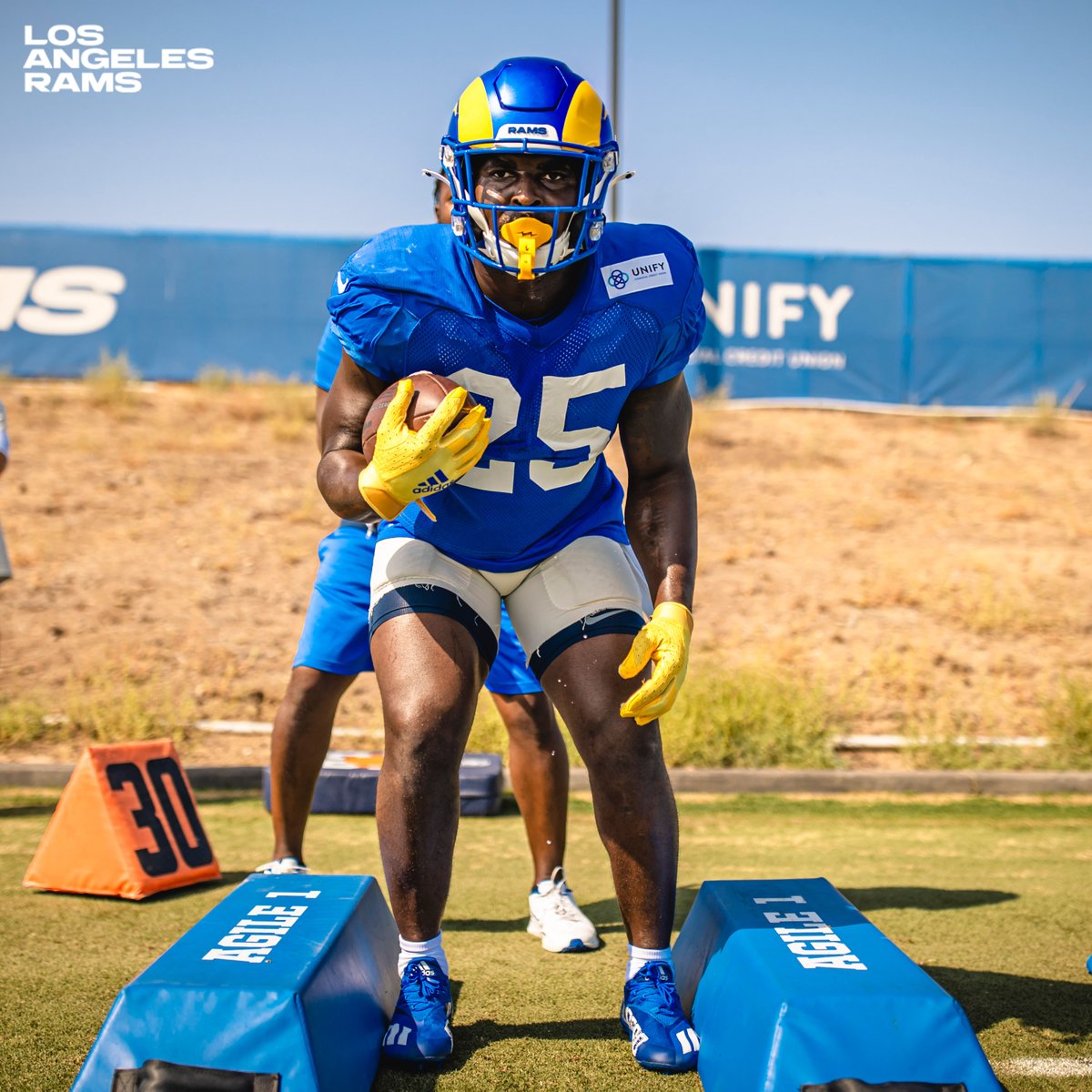 Tutu Atwell #15 The Rams used their first pick in the 2021 draft to select the wide receiver 57th overall. Tutu, who wore #1 At Louisville, will sport #15.
Jake Funk #34 Running back Jake Funk was selected in the 7th round and, despite the addition of Michel, could still potentially see himself in line for a significant opportunity at points this season with Akers going down. He'll wear #34, the number he wore as a Maryland Terrapin.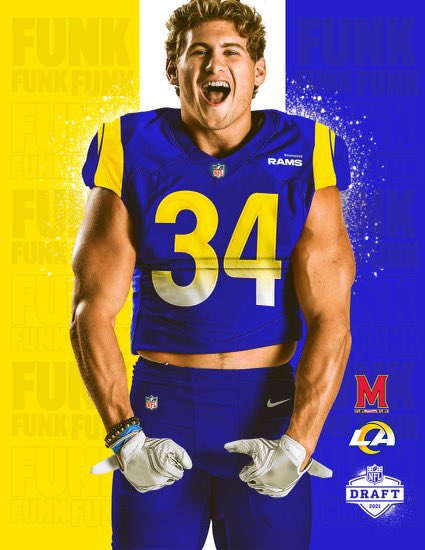 Ben Skowronek #81 Another 7th round selection, the Notre Dame wide receiver product will wear #81.
Jacob Harris #87 The Rams used a 4th round pick on the 6'5" tight end out of Central Florida, who'll likely need some time to develop before McVay and company are comfortable giving him too many snaps. Harris will wear #87.
Ernest Jones #50 The South Carolina linebacker was selected by the Rams in the third round, and will wear #50. Jones will have a chance to make a huge impact for a linebacking corps lacking in big names.
Bobby Brown III #95 The Rams used a fourth round selection on the stout defensive lineman from Texas A&M. Brown will wear #95.
Robert Rochell #31 The 4th round pick out of Central Arkansas will vie for playing time in the Rams secondary wearing #31.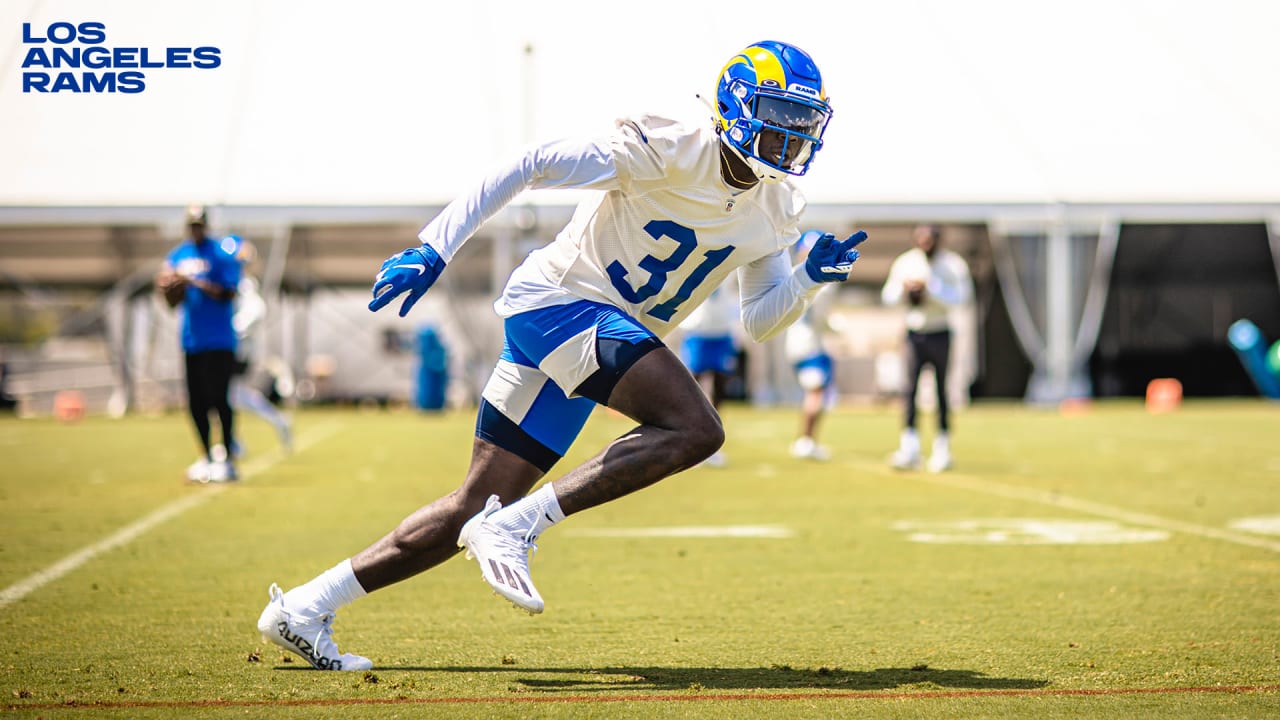 Earnest Brown IV #90 The rookie defensive end will wear #90 after being selected in the 5th round out of Northwestern.
Chris Garrett #48 The outside linebacker was selected in the 7th round of the 2021 draft and will wear #48.
Michael Hoecht #96 After spending all of last season on the practice squad, the second year defensive lineman will get an opportunity to contribute wearing #96 in the wake of the Rams losing Michael Brockers and Morgan Fox.
Matthew Orzech #42 The new Rams long snapper, an Azusa Pacific product, will wear #42.