It's no secret what the BIG NFL news was on Wednesday. The Aaron Hernandez arrest stole the spotlight. It wasn't the only football news out there, but it was almost impossible to ignore the happenings in Attleborough, MA. Life [for now] won't be about football for Hernandez. It should be noted, though, that "guaranteed" means exactly that. According to the NFL Network, the Patriots will still owe Hernandez $2.46mil over the next two years...

Patriots Release TE Aaron Hernandez; It Was The Right Move: Pats Pulpit

[Former] Patriots' TE was arrested on Wednesday morning, and charged with the first degree murder of Odin Lloyd. Over the course of the past week, signs continued to indicate Hernandez's involvement, and shortly after his arrest he was released by the team. The NFL has discontinued the sale of his jerseys, as well.

Brian Billick Provides His Unique Take On Patriots/Hernandez: NFL.com

In 2000 - while still coaching the Baltimore Ravens - Brian Billick dealt with circumstance similar to those of the Patriots. Ray Lewis, also in involved in a murder trial, was retained by the team despite pleading guilty to obstruction of justice. Billick points out that team's are very aware of what the players are up against, and that made the decision [to release Hernandez] an easy one.

Goodell Wants Formal Rotations for HBO Series "Hard Knocks": CBS Sports

The Bengals will be featured this season, and for the second time in four years. That's not good enough for Goodell. He wants to see more involvement… and he might just get his way.

Rams Biting On The Play Action Pass?: Football Outsiders

According to FO, the Rams allowed 8.1 yards per play on play-action passes in 2012, which was good for 9th worst in the NFL. The NFL average was 7.6 ypp. Thoughts?

ESPN's Chris Mortenson Talks Tavon "To The Max": RotoWorld

…sorry for the blur. You're not [that] hungover.

Every Once In A While, You've Got To Get Yo Mock On: Walter Football

I like to check in with Walt every now and again, just to see what he's got in store for next April's draft…which is only 10 months away. He's got the Rams picking at 18 and 20. Another WR with their first pick? You bet! Rodger Saffold not a Ram in 2014? Walt's got a plan…

Get To Know One Of The Rams' Rookies Not Often Discussed: St. Louis Rams' Official Site

Let's face it, it's certainly more exciting to discuss skill position players, but the Rams did use their 4th round pick on OL Barrett Jones. There are a few positions on the Rams' O-Line that aren't solidified…don't count this young man out, he's versatile.

Austin Pettis…Baller: Rams News Now

Every NFL player handles the lull of the NFL offseason differently. For Austin Pettis, staying in shape is all about breaking ankles, behind-the-back passes, and flushin' it.

A Few Non-Football Things to Watch On Thursday…

The Opening Rounds of the AT&T National [Expert Picks]: PGA Tour Official Site

It's Tiger Woods' tournament and he won't even be playing in it [elbow injury]. His absence should make it that much easier for this year's winner to collect $1,170,000. Who's it going to be?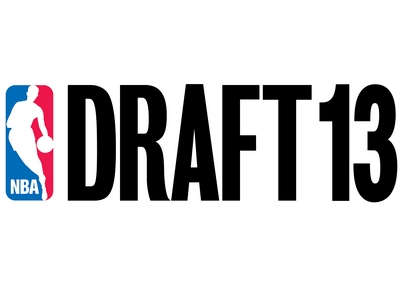 NBA Draft's Most Over/Under-Rated: Sports Illustrated

NBA Draft's Top Risk/Rewards: Sports Illustrated

NBA Draft's [Top 5] Mock Draft: SB Nation

A Slew of NBA Draft Links: SB Nation