Alright, so before we kick this Thursday off, I suppose it'd be nearly impossible to talk about the latest, most mind-boggling, breaking news….the worst dressed folks at this years Golden Globes! I mean seriously! You've got an entire year to decide upon an elegant ensemble and THIS IS THE BEST YOU CAN DO?!?!

Outside of that, Wednesday was just another standard, uneventful day. I guess there was this small nugget of news about a linebacker from Notre Dame. Honestly, if you haven't heard of this, please email me. I've always wanted my own E.T., and I've got plenty of Reese's Pieces to lure you in with. There's probably very little that could happen after this point that would keep you from commenting about the 'hoax,' but I'll just leave you with a few Twitter reactions to a very, very odd turn of events. Draw your own conclusions, but it's all still very perplexing.

In Rams News…

What's Good With The "Rob Ryan to Rams" Chatter?

In short…not much. At least not much that I know of, or that's being reported. I'm still a believer that there was smoke, and therefore there's most likely still a fire. Jeff Fisher doesn't strike me as a guy who's in a rush to do anything. Is no news good news? I suppose it depends on what you think about the potential Ryan hiring. While we all sit and wait, let's hear what the boys from STL Today have to say about it...

Breaking Brian Schottenheimer News!

Gus Bradley just got hired in Jacksonville. It looks like Brian Schottenheimer's going nowehere in 2013. Cheers! Cheers?

Let's Take Another Gander At The Rams 2013 NFL Schedule

The Rams just missed out on a winning record in 2012; finishing at 7-8-1. As you're all aware, they should have finished 16-0, but a few minor mishaps turned into unfortunate tallies in the 'loss' column. Anything beats two wins, though, right? Wait….no. At any rate, take a look-see at the Rams' 2013 schedule, which features a nice little reunion between Jeff Fisher and his former team. I'm sure he'll appreciate winning…this time.

A Few Free Agent Options For the Rams

It's clear that the majority of the fan's focus turns to the draft after the season ends, but there are certainly upgrades - at a higher cost - to be had in FA. Rant Sports notes a few players that would immediately become upgrades for the Rams. You interested?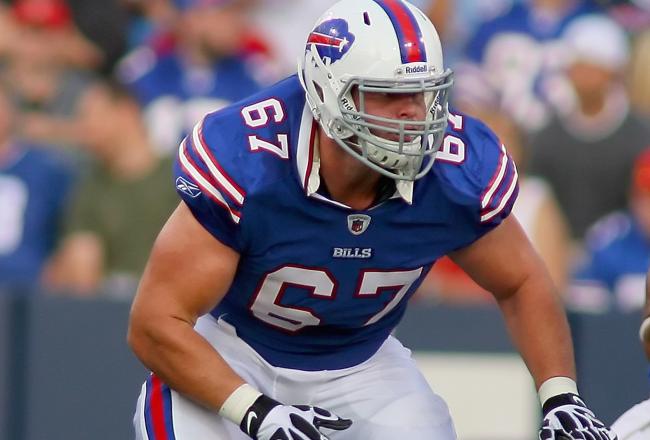 Mel Kiper's 2013 NFL Mock Draft 1.0

The Hair hath spoken! For the first time since the conclusion of the NFL's regular season, Mel Kiper has debuted his 2013 NFL mock draft. As he showed us last year, there is a large chance that he get's next to none of these correct. Would you be ok with the Rams' selections if he were?

In Sporting News…

Matt Flynn: The $26,000,000 Mistake

I think it's probably been made clear, at this point, that there is no 'quarterback controversy' in Seattle. Rookie Russell Wilson has secured the starting gig. But what does that mean for Matt Flynn, who the Seahawks gave a three year, $26mil deal prior to the season?

Updated NFL.com Coaching Tracker

Here's everything you'd need to know about Black Monday, free agent coaches, hirings, and silly teams that seem to be fine playing the waiting game. Marc Trestman got to work relatively quickly, naming his new offensive coordinator, while other teams have yet to announce. Chip "The Pretender" Kelly pulled a quick one on us all.

Lebron James Might Be Good At Basketball

Whether or not you love Lebron James, I think you've probably succumb to the fact that he's pretty decent at the game of basketball. And just because he's the youngest player to ever be drafted [2003], doesn't automatically mean that he's destined to crush records. He is. On Wednesday night, Lebron became the youngest player in history of the NBA to score 20,000 points. It's probably the least of what he's going to accomplish.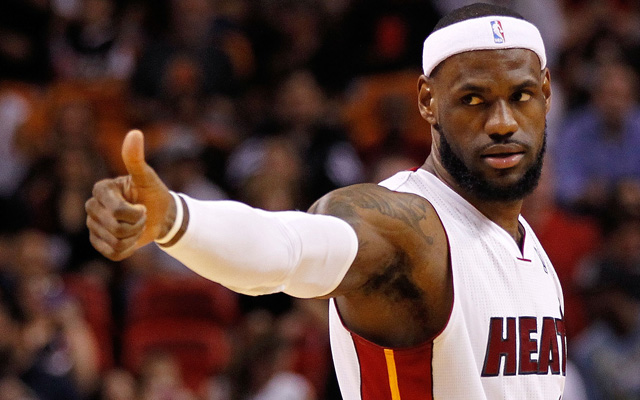 Bode Miller Will Ruin Your Life

The start to 2013 has been very unkind to a few athletes who decided that the wouldn't necessarily take the 'high road' to success…or at least for a portion of their careers. Players like Barry Bonds and Roger Clemens both got snubbed by MLB's Hall of Fame voters, and Lance Armstrong finds himself 'opening up' on Oprah. Bode Miller called it. Bode Miller will spill the beans.

It's Not March, But It Could Be Madness…

It's been a few weeks now since I've had the pleasure of reminding you of a Thursday Night Football game, whether it be NFL or NCAA. If you've begun your transition to other sports, College Basketball might have caught your eye. Five of the Top-10 teams will play on Thursday night. College basketball is always good for an upset…

Some [Not So] Standouts From The East West Shrine Game Practices

Wednesday is typically the last day of padded practice, so it was the last opportunity for some to leave a lasting impression. Some raised their stock levels, while others floundered. If you recognize more than one name, you're doing better than yours truly.

This Day In Sports History…

1916 - Professional Golfer Association (PGA) forms in NYC
1942 - Muhammad Ali [Cassius Clay], Louisville Kentucky, Heavyweight champ boxer is born
1970 - Sporting News names Willie Mays as Player of the Decade for the 1960s
1970 - Jeremy Roenick, NHL center (Team USA, Blackhawks, Coyotes) is born
1971 - Super Bowl V: Baltimore Colts defeat Dallas Cowboys; 16-13 in Miami. Superbowl MVP: Chuck Howley, Dallas, LB
1995 - LA Rams announce, after 49 years in Southern Cal, that they are moving to St Louis
1997 - NBA suspends Dennis Rodman indefinitely for kicking cameraman
1982 - Dwyane Wade, American basketball player, Miami Heat, is born


Thanks, as always, for stopping by Turf Show Times. You're not going to find a more dedicated bunch of Rams' fans anywhere else on the web. The news is breaking, and the banter is second to none. Making a concerted effort to come back would be the wisest decision you could make in 2013. The 2,167th wisest decision would be following me on
Twitter @NoPlanB_