Good Thursday, Rams fans! This morning is different for Rams fans, and fans of football in general. Last night we got a taste of what we've all been waiting for since the last second of the 2011 NFL season expired, where the New York Giants were crowned Super Bowl Champions for the 2nd time in five years.

The NFL season could not have come soon enough. We, as fans, have kept ourselves occupied with many a mock draft, then countless hours of arguing over the speculation for this seasons potential wins and losses, and as each game of the preseason passed, we pondered the new regime's assembly of the final 53. Well, armchair GM's, take a deep breath. The season has begun, and in less than four days, you will be one game closer to either being right or wrong on this season's prognostications for the St. Louis Rams.

Whether it's work, contacting relatives you don't particularly care for, homework, chores, doctors visits, the DMV, or anything of the like, we procrastinate. The NFL regular season is no different than you and I, and it knew the deadline was coming. September 6th is Fight Procrastination Day. That's right, regular season, us fans were giving you 24 hours to get your act together! We're glad to have you back…
First Things First
- Dallas Cowboys @ New York Giants
I certainly wouldn't have guessed it, but it's difficult to foresee what's going to happen in the first week of the regular season. Despite 'the odds,' the defending champs fell - at home - to the Cowboys, 24 - 17. There's been a lot of talk about the Cowboys offense and the weapons that Tony Romo has at his disposal. Dez Bryant, Miles Austin, Jason Witten….Kevin Ogletree. Forget the first three names, because the latter is the only one to remember after last night's game. Week one rust for both teams? Sure. Neither team looked sharp. The Cowboys, however, looked more week 3. It got them the 'W.'
For Fantasy Footballers:
This is where you snag the legit starters that are dropped while Ogletree is picked up in almost every league imaginable. You're still the smart one…
In Rams News…
A Rams - Lions Preview From Rant Sports
'
The bottom line is that this game may come down to whichever team has the ball last because their won't be much defense played this Sunday.' Hmmm….I know that the Lions are missing some key players on the defensive side of the ball and, quite honestly, we all know the offense that powers their team. Bottling up Megatron is going to be no easy feat for the Rams. If the Rams aren't able to keep him out of the end zone - or from consistently catching the deep ball - the question is whether or not

Sam Bradford

and the offense can keep up.
BR's Final Power Rankings
I set the link for the 32nd team in the NFL. Relax… it's not the Rams. It was one I thought you'd take a bit of pleasure in seeing though. By the time you read this, these rankings will mean as much as the paper they weren't written on. Sadly, you won't have to click too many times to get your favorite team. You agree?
Projecting The Top Rams Player At Each Position
Take a peek at each position groups top [projected] player for 2012. For the most part, it's the guy with the fattest wallet, and most memorable name. That doesn't mean you have to agree, though. The coaches weigh in on the players, and the players weigh in on the coaches. A nice read full of back patting
The Rams May Be Young, But This Is No Rebuild
Nick Wagoner covers how giving the Rams roster a makeover has undoubtedly lead to their becoming the youngest team in the NFL. Relatively easy to do when you've got ten draft packs, and you expect the majority of them to contribute immediately. The leadership that the Rams did - and do - need came mainly in free agency, with the acquisition of veterans like
Cortland Finnegan
,
Scott Wells
, and [the eldest]
Mario Haggan
. Fisher says the team needs to 'learn how to win,' and there's no way he's wrong. How long will it take? How long will you give them?
Recycling TST: Deep Thoughts With Jack Handy Ryan Van Bibber
Septe
mber 6,
2008 -
Sadly, what we've got here is a post about 'depth' at WR, LB, and DB. I say 'sadly' because there were apparently no TSTer's around who cared to comment on the matter. Type that headline up today, and you've got yourself a post that would melt the internet. Sorry, Al Gore. At any rate, does the 2012 Rams depth chart appeal more to you than that of 2008, quiet Rams fans? Don't be shy this time!
In Sporting News…
Some NCAAF For Ya This Evening
No Decision on Bounty Settlement…Not Yet At Least
U.S. District Judge Ginger Berrigan discusses her disappointment in the league's - and players - inability to come to a settlement in regards to the four players and their involvement in the pay-to-injure program. Though the players did admit to the pay-for-performance program for big hits and turnovers while under former defensive coordinator Gregg Williams, their appeal still has no resolution, and with very little time before the kickoff of the 2012 season. A settlement should be reached prior to the weekend.

ESPN's Week 1 Fantasy Projections: Megatron is #1

For fantasy football owners who need a glimpse of what's to come in week one of the regular season, here are some projections [for standard scoring] from ESPN. Calvin Johnson tops the list with 23 points. What does this mean? It could mean a number of things. A TD is good for 6 points. Soooo, it could mean a TD and 170 yards receiving, or it could mean two TD's and 110 yards. I don't think either can be a good thing for the St. Louis Rams

Teeing Off At the BMW Championship
The PGA tour tees off Thursday morning at the Crooked Stick Golf Club for the 2012 BMW Championship. This is the third of the FedEx Playoff tournaments, with a purse of $8,000,000 (winner pays 1.44mil). Defending champion Justin Rose will be on hand, but he'll have to stave off the worlds #1 Rory McIlroy. Will there be a Tiger in the hunt?



Matthew Berry's Week 1 "Love/Hate"

ESPN's fantasy guru highlights the players he loves and hates for week 1, and provides explanation for each. He does not show love or hate for any St. Louis Ram, though he certainly cannot cover every player in the NFL each week. You will however find a bit of love for two Lions…one throws the ball, and the other….runs the ball? It's like that Matthew Berry? I think I know who he's picking to win. Equally as talented as Mr. Roto, Mike Dietrich, gives a similar take on over/under achievers for week 1 here.

Plain Ol Random…

Who Says You Can't Get Arrested Four Times in 26 Hours?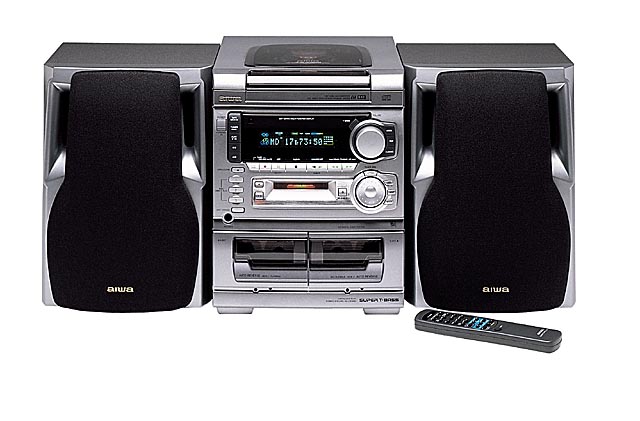 Nice try lady, but you just missed four incarcerations in a day's span! Better luck next time. Prepare to be made proud, New Hampshire. Look, I like AC/DC and Gun's N Roses as much as the next 53 year old who's not 53, but you've got to know when the speakers on your Aiwa sound system need to be taken out of Bass Boost mode. Trailers just aren't set up to handle that kind of 80's power…


What Happens When You Bring A Roasted Chicken To The Airport

Well, to be fair, it was more than just a scenario where I guy ordered the #2 at Boston Market. Let's face the facts, though. Everyone knows that any decent Thanksgiving or Christmas roast bird [amongst other belt-loosening items] will make the eyelids a little heavy. In a world where we continue to search for solutions to our everyday problems, I'm not sure that I see anything wrong with this Nigerian man's solution to post-bird sluggishness.

A World Record Sized Bacon Cheeseburger

Love bacon cheeseburgers? Thought so. Have a gander at this 2014 pounder. If a Quarter Pounder from McDonalds costs around $3.00, then I hope you've been saving up if you want to buy this bad boy. As a matter of fact, it's probably best that you've been stashing some money into your life insurance. I'm not even sure if an NFL play could finish this thing off…Hey Rokevious, get off of that thing!!

Jeff Fisher Wants You To Know Your Mustache…


The Imposter - Mustache's are sexy…nothing to be confused about there. With them, you can coach football. Without them, you're unable to provide mustache rides. As you can imagine, the popularity of the stache is sweeping the nation like a durecho. There are many Americans, however, that take shortcuts in an effort to look like Magnum P.I. I'm having a hard time putting my finger on it…




This Day In History…

1920 - Jack Dempsey KOs Billy Miske in 3 for heavyweight boxing title - 1st radio broadcast of a prizefight
1946 - All-American Football Conference plays 1st game (Clev 44, Miami 0)
1963 - Major league baseball's 100,000th game
1972 - Summer Olympics resume in Munich Germany after massacre
1995 - Cal Ripken Jr breaks Gehrig's record, plays in 2,131 straight games
1996 - Balt Orioles' Eddie Murray's 500th career HR

Happy Birthday To…


1943 - Roger Waters, Pink Floyd…provider of amazing, spectacular, phenomenal, unforgettable music
1958 - Jeff Foxworthy, 'Comedian'
1964 - Rosie Perez, 'White Men Can't Jump' Actress, Kanye West lyric
1974 - Tim Henman, English tennis player
1975 - Derrek Lee, American baseball player
1990 - John Wall, NBA Basketball Player. Washington Wizards Bullets