FORE! Heads up, TST. I know it's early, but you've got to be prepared at all times…especially when reading one of my posts. Honestly, they should require a hard hat. Now where was I? Oh yea, four.

Four years ago, to the day, the St. Louis Rams played their very first preseason game of 2008. That game, oddly enough, resulted in a 34-13 loss…..to Jeff Fisher's Titans. It's interesting to see some of the names highlighted in the recap, and how they've related to the Rams or Jeff Fisher in recent memory. Chris Johnson was a rookie, Vince Young wasn't crazy, Steven Jackson was holding out, and Justin King had a hyperextended toe…c'mon guy

Four months ago, to the day, Douglas M posted his NFL Preseason Power Rankings. In it, he positions the Rams at 26. Fair enough, I suppose. It's probably difficult to gauge whether or not the team could've slid up a spot or two from then to now, but there's definitely been a 'buzz' at training camp that would make a believer out of us all. Seeing as how it's been 4 months, you'd think we'd have gotten an updated version of one of these. Too busy for TST, Doug?!?

Four weeks ago, to the day…well…it was actually pretty slow for 'news,' but I reincarnated an old Random Ramsdom logo. More importantly, four days ago, we kicked off the NFL Preseason with the Hall of Fame Game. Ideal? Nah, but it was nice to see a glimpse of what's to come, and even nicer to see Kevin Kolb have such a stellar start to his year.

It's not the regular season, and it won't be our starting squad for the entirety, but the time has come for the St. Louis Rams to take the field, and there's only...


In Rams News…

Three Things to Watch For This Preseason

Let's face it, you already know these three before you click the link. You can probably come up with a couple dozen things to watch for this preseason. Yahoo! asks three questions that the fans want to know going into the preseason. Are these three questions the ones you want to see answered the most?

A Packed House in Indy on Sunday
There will certainly be a crowd watching two of the NFL's worst teams from last season. Jim Irsay promised that the first two Colts preseason games would sell it, and he's delivered on at least half of his promise. Most preseason games seem to have the volume controlled as if someone's ready to tee off on the first hole. Let's hope that the sellout provides a 'real game' atmosphere. Who knows how long most fans will actually stay tuned in, as it doesn't sound like Andrew Luck will see much playing time. Either way, it's nice to see that the game will be televised, so that all of Indianapolis can witness a cornucopia of sacks and interceptions.

Top 50 Wide Receivers to Consider on Fantasy Draft Day

There are two St. Louis Rams that make the Top 50 list. Can you guess which ones? They're sandwiched in between rookies Alshon Jeffery and Michael Floyd. Not surprisingly the top rated WR in this most recent draft did not make the cut. Unless you're in a PPR (Points Per Rum) league, he's probably a bit of a gamble.

Stock Up, Stock Down: NFC West


A take on each of the NFC West's teams 'stock' and whether or not it's headed in the right direction as we near kickoff of the 2012 season. Clearly there are still players to get cut - and then picked back up - and some who will be cut, and hope to at least take TO's spot on the Allen Wranglers. I'll give you a hint…two teams are up, and the other two - you guessed it - down. Certainly the Rams are on the rise…right?

Quote the Ram: Read These Quotes, Guess Which Ram

"Maybe I took a step back but I feel like my abilities will be able to show and I'l be able to come out here and compete every day," "I'm healthy," I'll be fine from here on out," and "Everything's good"… were you right?

In Other Sporting News…

In case you missed it, there's MORE preseason football tonight…



The 13 Funniest Pictures From Week 1 Of The Olympics

It's a proven fact that certain levels of exertion make even the prettiest of faces laughable. As some of the world's ugliest athletes vie for a gold medal, their best efforts create true gold. Whether it's headlines, seemingly naked swimmers, or pervy judges, the first week in London provided us with some true gems

The PGA Championship Tees Off Thursday. Who's the Favorite?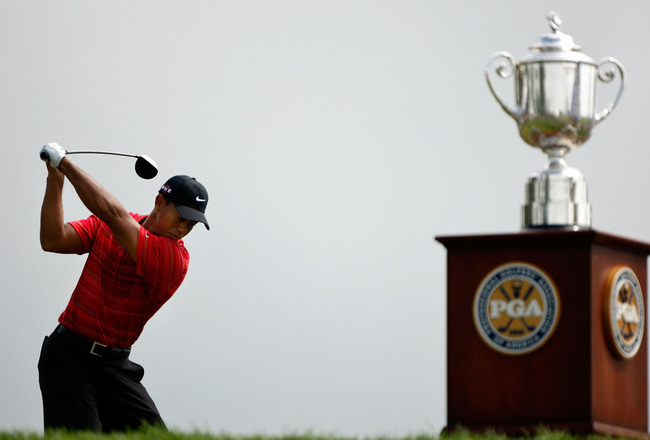 There are four majors throughout the course of the PGA season, and Thursday marks the tee off of it's final major tournament. The PGA Championship, held at the picturesque Kiawah Island Resort in South Carolina, could bring as much as $1.5 million to it's winner. This could be Tiger's chance to break his major's drought. The favorite? No surprise…he's won it four times already. It won't be easy, however, as Keegan Bradley is not only riding the momentum of last weeks win at WGC-Bridgestone, but he's also defending last years PGA Championship title.


US Men's Basketball Team Cruises Past The Aussies

Surprise, surprise…it wasn't close…again! At least at first it wasn't. The US team seems to find it amusing to allow it's opponents to keep it rather competitive for two or three quarters, and then completely dominate the final quarter of basketball. I'm not sure you need to click the link, as you probably knew this one was over before it even began. If you care what SI has to say about it, give it a peek. Otherwise, chalk this one up to meeting expectations. Who's next?

Plain Ol Random…

Afraid of Snakes? How About Trouser Snakes?

You won't want to get bit by this bad boy! That's right gents…you're worst fears just became realized. Scientists have found a new breed of snake in Amazon. I can't imagine you'd want to tell anyone that you've been bitten by this species. The name is obvious, the color is…well… stereotypical.

Where Did You Stash My Pot? I Think It's Somewhere Under My Tires
No high speed pursuit here! Ever heard the phrase 'eye for an eye'? Of course you have. Well, when one eye costs about $25, and the police take it from you, the only fair repayment is to do approximately $250,000 worth of damage.

It's your classic 'take a hit and run.' Then you ride off into the sunset in your 8-wheeler.

Sleep With One Eye Open…and a Belt

Ever heard of morning wood? Of course you have! Well, this isn't how you want to wake up with it. You go out one night, enjoy a few cocktails, wake up and….I'll let you read it. Even putting yourself behind bars won't save you!

Ran-Dumb Quote of the Day…

"I dunno. I never smoked any Astroturf."—Pitcher Tug McGraw, asked whether he preferred grass or Astroturf.

On This Day In Sports History…



1936 - Jesse Owens wins 4th gold medal at Berlin Olympics
1971 - Le Roy (Satchel) Paige inducted into baseball's Hall of Fame
1975 - 1st NFL game in Louisiana Superdome, Houston beats Saints 13-7
1987 - LA Rams beat Dallas Cowboys 28-27 in London, England
1988 - Edmonton Oilers trade Wayne Gretzky to LA Kings
1992 - 25th Olympic Summer games closes in Barcelona, Spain


Happy Birthday To…



1927 - Robert Shaw, Bad Ass. 'Quint' in Jaws
1928 - Bob Cousy, guard (Boston Celtics, 1957 MVP)
1943 - Ken Norton, Heavyweight boxing champ
1955 - Doug Williams, NFL QB (MVP Super Bowl XXII)
1963 - Whitney Houston. Singer/Actress
1964 - Brett Hull, NHL right wing (St Louis Blues)
1967 - Deion Sanders, NFL cornerback/wide reciever. Prime Time
1974 - Derek Fisher, NBA Guard (LA Lakers)
1985 - JaMarcus Russell, American football player