Good Friday Rams fans! Well now, doesn't it feel good to wake up this morning with your team having won convincingly? The Rams first team looked very good. Disregard that the offense was facing the Raven's second team. The line protected Sam, Jackson plowed through the defense, and the receivers gained separation and caught some balls. All in all a pretty good showing by the team as a whole.

Let's Roll!
Hopefully you are starting your last work day before the labor day weekend, and you won't see the office until Tuesday. If not, here is a nice thought to keep in your head until your next day off.

Injury to Brockers
Honestly the injury didn't look too bad to me. GM Les Snead was in the booth shortly after the injury to Brockers and he said he was already shooting out some texts to see what they could do. He didn't elaborate, but Marshall Faulk said it was to address depth, due to Trevor Laws being on IR already, and the team not taking any chances with Brockers being out. Look for the Rams to add another defensive lineman to the mix if Brockers misses any time.
Our good friend over at the St. Louis Post Dispatch, Jeff Gordon, did his usual and wrote up a quick game recap for your enjoyment. He also points out how Chase Reynolds, in garbage time, pounded the rock for 48 yards on 8 carries. Chase most likely will not make the team, but man is this kid powerful and deceptively quick. But I guess having to choose between three good backups is a good problem to have huh?


In case you missed them, here are Bradford's three touchdown tosses. Man he looked good last night. His throws had pop, and his release looked really quick. Bradford's Touchdowns. Oh wait, sorry about that. The video's weren't up on ye ole youtube as of this writing. But that was fun right?

Have you ever had that annoying colleague or fellow student that just won't shut up? Well now there is this wonderful product to help you with your problem. Just load this baby on your phone, and the next time that tool won't stop talking, just push play.

And Now We Have Proof!
When we were young and stupid, little did we know we were making ourselves even stupider. Wait, that's a word? I guess some people are walking around with a few less brain cells and boy could they use them. If not for the ganja, perhaps we wouldn't have this or this in society today. Say No people!

For those of us lucky enough to be able to enjoy the broadcast from last night, the guys pointed out how the random guy from NFL Network who banters with Marshall Faulk, Andrew Siciliano, looks a lot like Paul Ryan. Uncanny isn't it? The guys in the booth pointed this out, but I noticed it a few weeks ago when I was watching the game. Maybe he can get some action as a body double. If he disappears after Ryan gets elected we know what happened.

Mike Sando, the NFC West Guru
The Sand Man points out the fact that even though the Rams were playing against the Raven's 2s, it still was nice to see a 21-0 lead when the starters left the field. He also talks up the injury risk during the preseason, especially playing your starters for the 4th game. Brockers is case in point, however it did happen during the 1st quarter, so it's not Fisher's fault. Bradford's comfort level was key, as he finished 11 for 17 with a buck and three quarters passing yards and three, count 'em, 3 touchdowns.

Your the Best!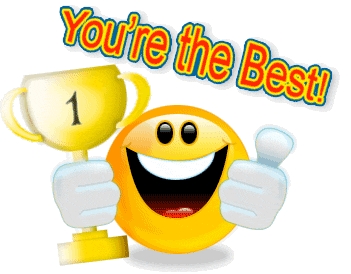 Our very own SirRamsalot did a very nice post about the ignoring of Mr James Laurinaitis. I'll let your read it for yourself, as any fan can identify with the snubbing of our beloved man in the middle. In honor of Animal Junior


That's all for today Rams fans. Thanks for the read and have a great weekend! Here's something to help you start your day off right!