It's Thursday morning, Rams fans, and you know what that means. That's right, it's time for some utterly Random, sporadically Ramsdom news to start your day. And I love it! I must admit, a good Thursday morning rendezvous of Rams news, miscellaneous sports goodies, and silly Americans being silly feels like a great way to kick off the day for the Rams [and the rest of those bum teams] final preseason game of 2012.

And what's not to feel good about? The weekend is a mere couple days away, for those of you fortunate enough to have them off. Your favorite NFL team gets a few more reps tonight - which for some guys is going to decide their fate as a St. Louis Ram - and tomorrow is not only a segway into your aforementioned two-pack of days off, but also a nail-down list of 53 very important people.

This time next week, you will know about two NFC East team's start to the regular season, and you will have watched four quarters of meaningful football. I'll look forward to meeting you here in 168 hours to recap the game, further speculate week one's game against the Detroit Lions, and as always…keep it Ramsdom.
In Rams News…
Rams v. Ravens: What To Watch For
Well folks, this is it. The final preseason game for the 2012
St. Louis Rams
. Performances thus far have been mixed, but most importantly have produced no major injuries. This game will be critical for some of the 'bubble' players, and their future with the organization. This article covers injuries, players to watch, fantasy insight, and a final prediction. One thing that I will predict - and I'll put money on it if you're interested - is that
Torrey Smith
will not scorch
Justin King
tonight. Any takers?
Bleacher Report's Power Rankings Heading Into Preseason Week 4
What's missing? Solid quarterback play and an offensive line that can protect him.
Not certain that I can disagree there. Sam is going to have to prove, yet again, that his draft position is justifiable. One thing would make that easy is the certainty the Rams offensive line can get the job done in front of him. It looks to be an uphill battle for both groups. How'd that get em ranked?

A 2013 NFL Mock Draft From CBS

Two analysts from CBS Sports use a 2013 draft order - determined by NFLDraftScout.com - to take a stab at how each team might make their selections. It's two side-by-side predictions, in two back-to-back spots. Which one would you prefer?

Recycling TST: Cutting the Roster to 80 in 2011


Take a look at a few of the Rams hopeful, but injured, from last year who weren't fortunate enough to make the first wave of cuts. And though the demise of any player looking to make an NFL roster is slightly saddening, the comments section of this post is full of swirb!



Steven Jackson says 'look out' for Robert Quinn

Want to feel really good about Robert Quinn? Read this article! As if watching him pretty much breeze by a bunch of offensive tackles this preseason, and wreaking havoc in the backfield wasn't enough, listen to what some of the most respected Rams have to say about Quinn. He wants to 'dominate' this season…and a couple of Rams on different sides of the ball think he's just the man to do it.
To Somebody, Jason Smith Was Beautiful
Hey everybody, Jason Smith is happy to be a Jet. Take a read of this vomit inducing interview where he says he's not really sure what went wrong, that it doesn't matter whether he was drafted high or low, and that he's ready to start anew. He goes on to say that he was under the impression he was competing for a starting job...at right tackle. The Rams selected you second overall, Jason. Your competing for a right tackle spot with someone who was brought in during free agency is puzzling. What's that? Your last few years are hard to explain? Who are you telling? When you find an answer for us Rams fans, please let us know.

In Sporting News…

Here's a game or thirteen to watch on Thursday Night…ADIOS PRESEASON!



Did You Guys See These Behind The Scene Madden Ratings?!?!

….because they're hilarious. I'll give you this one Tease-bow

The Next Time You Read My RR The Season Will Have Started: Giants v. Cowboys


The Cowboys had a slew of injuries that kept their best wide receivers off the field in last weeks preseason game. It still remains to be seen, with less than a week until the regular season kicks off, whether or not some of those receivers will be ready to go. Jason Witten is no exception.

Witten's replacement, 6th round selection John Phillips, looked good last week against the Rams. With the middle of the field being wide open pretty much all day, the Rams looked 'pedestrian,' and gave hope to Cowboys fans who may just need Phillips to step in and contribute in a big way…when it counts. The Giants, as you may well know, are Super Bowl champions though, and don't intend on kicking off their season with a home loss.
If you've played fantasy football, an no matter the length of time, you've probably got at least one of these players in your league. And by players, I mean the guys you sit around drinking beer and eating wings with while you draft. The descriptions seem to fit many of the FF personalities I've coped with in the past. You?

Shake Off The Preseason Rust…That Means For You Too, Replacement Refs

The replacement refs have been just as scrutinized this preseason as the teams have been, and for good reason. We've seen many a botched call…or missed call. We've watched head-scratching calls be made for teams that aren't even in the state. And now, sadly, they've become unsure of themselves, and the situation has become laughable…and you can hear it home. This is your final preseason game, replacement refs. Get it together!

Plain Ol Random…

There's Only One Way To Survive A Hurricane's Winds

When a hurricane somehow happens to sneak up on you unsuspectingly (?), and you're still wary of getting a citation for jay walking so you mind the traffic signals at the crosswalk, there's only one way to keep safe. You're going to getting your footing, make your hand into a fist, tuck it firmly under your chin, and take a knee. You've been saved!

Don't Count Your Chickens Before You Drink


Parties on farms can be ragers! Additionally, there are no worries of waiting on a bartender, or worse, a long line for the bathroom. Farms provide you with all the freedom a man could need…especially when you're drinking alone. And as the night winds down, and you're wandering aimlessly - in your boxers - you can feel free to pass out anywhere you'd like. These 70,000 chickens won't mind…that you're laying in your own urine.

Ostrich's Can Fly!

Booooring! This is just your typical 'husband lost his temper because his wife's pet pig damaged his favorite power tool, and he then reaches over, grabs an easily accessible ostrich egg and chucks it at her' story. Who hasn't heard this one before? The saddest part is that the judicial system, knowing the demise of the aforementioned tool, really porked the husband on this one...

In Grand Theft Auto, Driving the Trash Truck Was No Fun, BUT


…that doesn't mean you can't enjoy a nice cruise in one in real life. Slow? Maybe. But, as a dude, driving big powerful equipment brings out the Tonka-truck-lovin' child in me. I can't say that driving a garbage truck would be my 'go to' vehicle, either in GTA or life. If I had to, though, I would've been dressed better than this guy!



Ran-dumb Quote of the Day…



"I quit school in the sixth grade because of pneumonia. Not because I had it, but because I couldn't spell it." - Rock Graziano, Boxer



This Day In Sports History…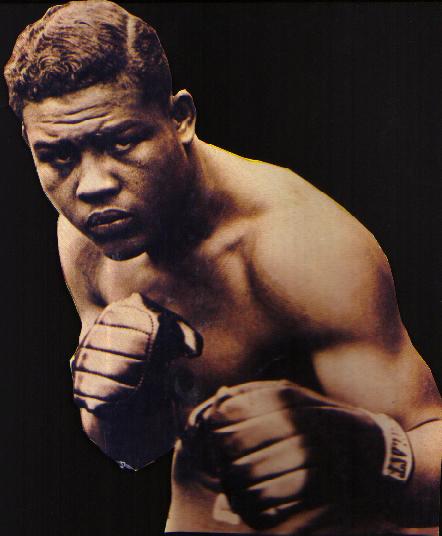 1884 - Jack "Nonpareil" Dempsey wins Middleweight title in 1st fight with boxing gloves
1905 - Tiger Ty Cobb makes his debut, doubling off Yank Jack Chesbro
1937 - Joe Louis beats Tommy Farr in 15 for Heavyweight boxing title
1944 - 11th NFL Chicago All-Star Game: Chi Bears 24, All-Stars 21
1945 - 12th NFL Chicago All-Star Game: Green Bay 19, All-Stars 7
1987 - Kirby Puckett goes 6-for-6 with 2 HRs in Minn 10-6 win over Milwaukee
1990 - Ken Griffey & Ken Griffey Jr become 1st father & son to play on same team (Seattle Mariners), both single in 1st inning
1997 - 1st WNBA Championshion: Houston Comets beat NY Liberty



Happy Birthday To…


1918 - Ted Williams, American baseball player, last player in MLB to bat over .400 in a single season (Red Sox, AL MVP '46, '49; Trip Crown '42, '47)
1944 - Tug McGraw, American baseball player
1953 - Robert Parish, NBA center. "00"
1962 - Ricky Sanders, NFL wide receiver (Miami Dolphins, Washington Redskins)
1972 - Cameron Diaz, Actress. Sorry lady, Justin's not bringin his sexy back
1974 - Rich Cronin, Singer. Lead singer of LFO. "Summer Girls" was the jam!
1977 - Shaun Alexander, American football player
1978 - Cliff Lee, American baseball player
1982 - Andy Roddick, American tennis player
1985 - Faheem Rasheed Najm. Auto-Tuner. They call him T Pain. She made him drinks to drink!