Happy Thursday Ram's fans! Hopefully the mixture of alcohol and fireworks doesn't find you with too many third degree burns this morning. In all seriousness, though, I hope everyone had a safe holiday. For many of you, it's probably a recovery day, or at least one where your place of employment doesn't expect to see you. Have a seat, and enjoy the Random. For the rest of you, who find yourself back in your cubicle….well, do the same.

Want to talk about Random? How about a derecho! Haven't heard of it? Neither had a lot of people until last Friday. So, I guess it's not really news, but it's still affecting many families throughout the midwest and east coast. A derecho, in case you're not aware, are punishing winds caused when convection clouds collided with a mass of hot, muggy air, causing parts of the air mass to collapse and shoot out as high-powered winds. Long story short, it's 80-100 mph winds that break trees and power lines like twigs…leaving (at it's peak) over four million homes powerless… and in temperatures above 100 degrees.

I was actually at a birthday party last Friday night when the storm hit Virginia. I watched it pick up a cast iron 10x10 canopy off the 3rd story of the home I was at, and slam dunk it into the bottom of the pool below. I returned home on Sunday afternoon to find that my home was 94 degrees inside, and that all of the food in my refrigerator had spoiled. Oddly enough, I must've subconsciously known that this storm was coming, because I only left one beer in the refrigerator, and I hadn't refilled my kegerator. Phew! Close call…

Sadly though, this storm still leaves hundreds of thousands without power. Hotels in the area are booked, and the ones that are available are charging upwards of $500 a night. Let me tell ya, they're not the Ritz Carlton. The sound of gas generators litter neighborhoods, and with gas prices being approximately $3.50 per gallon, it's not cheap to keep them running. Even worse, there have been nearly 20 deaths throughout the affected areas of the 'storm.'

And then came rescue. As utility company's scrambled, with limited staff, to address the concerns of hundreds of thousands in their respective areas, utility crews came from all around the country arrived and began efforts to get people back into their homes, and out of the dreaded heat. I couldn't be more pleased with the selflessness and dedication of the folks that have continued (and continue) to work vigorously, night and day, to restore normalcy.

Now, hopefully onto a bit of news that you'll be reading in an air conditioned atmosphere...
In Ram's News…
See Where the Ram's land on the 'Pre-Training Camp' Power Rankings
I love em, you hate em, but nonetheless the folks at Bleacher Report take the time to write the stuff (which seems to infuriate you), and so I'll put it up in hopes of ruining your morning. Just kidding, but do take a look at where they've got the Rams before training camp kicks off. I'll start ya on the first page of the link, so you'll have to click to find the Rams. Believe me, it won't take long…
Saffold Has a Killer Workout
In an interview with St. Louis Post Dispatch, Roger opens up about 'chest pains' he experienced during his morning workouts while at Indiana. He stresses the importance of taking care of yourself and having knowledgable trainers.

You've been a welcomed addition to the Rams, Roger…certainly glad you were able to escape the near death experience. No more energy drinks for you, buddy! Aside from the pectoral injury, Saffold continues to work on his conditioning to ensure that he's on the field, and [hopefully] performing like a premier left tackle in 2012.


Come One, Come All to Any (or all) of the Ram's 15 Open Practices

Want to see your favorite Ram's prepare for their perfect season in 2012. Not sure if you're going to see that, but the St. Louis Rams, who will certainly be trying to win them all, will host open practices. If you've got one of these 15 days off, I suggest you head on out to the park and score you an autograph. Here I come Vontaze Burfict!….oh wait

A Ram's 'fantasy sleeper'

I'll give you a hint….he plays on the offense. Not enough? Well, the click the link because you're not getting anymore clues! You'll certainly be pleased, and more so surprised, at the projected statistic this player could get is more than most expect. What round would you draft him?

In Other Sporting News…

How Dare You Forget About June!

Shame on you! You're so focused on the present day and future, that you've forgotten about your yester-month. June was filled exciting sports action. Whether it be the NHL or NBA Finals, Chipper Jones 'old man ass,' or Lee Corso on a duck, you move on. I'm not sure how you sleep at night…





The Dart Board that every GM has in his office - Many of you aren't familiar with this well kept secret, because, well….you aren't a GM.

The day-to-day grind, and stressful life of decision-making involved in being a general manager in professional sports is more difficult than you could even imagine. As you sit in your comfy armchair at home and speculate on how easy it would be to pick so-and-so and cure your teams woes, there is no 'easy button.'

But there is this little ditty, and it's been around for ages. Though GM's come and GM's go, this is Gorilla Glue'd to the back of the door in the GM's office. It's decisions made easy
Not a sport? You're jealous! He's the worlds fastest consumer of burritos, sushi, and ramen noodles. He's right behind Joey Chestnut and Kobayashi in punishing hot dogs. And when he's all done, no one, and I mean no one, is better at showing their appreciation. Got 4min 49sec's? Meet my hero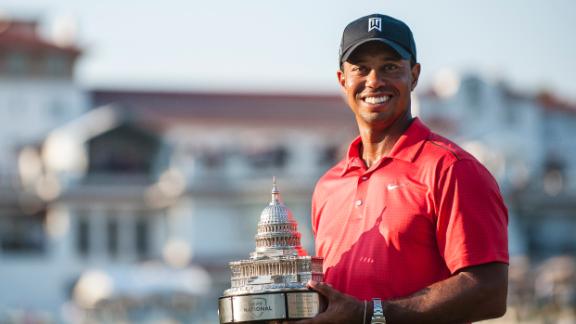 Golf can make you rip your hair out. It can also make you rich. Winning this weeks Greenbrier Classic, in White Sulphur Springs in WV, will easily cure your baldness. Last week's AT&T paid a handsome $1,170,000 to winner Tiger Woods. This weeks tournament will give the winner a large cardboard check with $6.1million written on it. Tiger's one of the four to watch, but who are the others? Can he do it again?
Just Plain Ran-Dumb…

A Dirty Way to Get a Clean Booty

I see a lot of things in my line of work, and I see a good majority of things that are done in dishonesty, with the intent to deceive, and with complete disregard of morals and human decency. We don't sell this product, but if we did, I'm sure we'd see it returned too. Still…I've seen worse.

And You Think Your Hybrid's Get Good Gas Mileage

No, it may not be sleek, but it's style is unquestionable. It's ability to be on the road, however, is. I simply don't get it. We encourage people to recycle, to use compact fluorescent light bulbs, to carpool, and just be more eco-friendly in general. And then, when this caveman does so, he's banned from roadways. This one's a Yabba Dabba Doozie! He looks great for his age though

Rest Your Mind at Ease, TST. Bad Mustache's Never Prosper

It was in last weeks Thursday addition of Random Ramsdom that I had to give you the sad news that there was one particular mischievous mustache terrorizing the sandwich shops of Las Vegas. Well, as you would expect, the sandwich bit back! I'll warn you, his mug shot is tough to look at, for his mustache has been… trimmed. You can clearly see he's not happy about it

On This Day in History…

1919 - Red Sox Babe Ruth hits 2 HRs in a game for his 1st of 72 times
1968 - Phila 76'ers trade Wilt Chamberlain to LA Lakers
1975 - 89th Wimbledon Mens Tennis: Arthur Ashe beats J Connors (6/1 6/1 5/7 6/4)
1980 - 94th Wimbledon Mens Tennis: Bjorn Borg beats McEnroe (1/6 7/5 6/3 6/7 8/6)
1987 - A's Mark McGwire is 1st rookie to hit 30 home runs before All Star break
1989 - Mark McGwire gets 100th HR, 2nd fastest (1400 at bats) (to Kiner)
1993 - A's Rickey Henderson is 2nd to hit leadoff homers in doubleheader
1994 - Boxer Buster Douglas comes out of a diabetic coma
2009 - Roger Federer wins a record 15th Grand Slam (tennis) in tennis, winning a five set match against Andy Roddick at Wimbledon.
…another special 'thank you' to the men and women who continue to work feverishly, through terribly hot temperatures, to get others out of it. For those of you still awaiting restoration of your power, I wish you well, and a sooner-than-later resolution. If you know anyone who works for a utility company in your area, or who's volunteered to help in another's, please shake their hand for DC.