If I'm not mistaken, these could easily be described as the 'dog days of summer.' At least at this longitude and latitude they are to me. For about a week in your Nation's Capital, we dropped back into the upper 80's and it was pleasant. The thermometers, however, are hitting triple digits again on a daily basis, and you wonder if your shower was for naught as you're covered in sweat before you can get to your car.

Speaking of 'dog days,' it's not so pleasant for our four-legged companions either. I go running with my pups every morning, when it's probably in the lower 90's, and it's apparent that they're just as pleased as I am to be out of the air conditioning. With every step we take, their tongues inch closer and closer to the pavement.

I find it only fitting, and I'm sure you were already aware, today is 'Stick Your Tongue Out Day.' For man's best friend, it's essential, as it's how they sweat. I wouldn't suggest that you do it while out on a jog, but if your tongue flopping around helps you maintain pace, then go for it. For most athletes, sticking your tongue out is really going to make you look like an idiot. For others however, it'll make you the best athlete in the sport. It may not sound great, but if you've got "athlete's tongue," you're destined for success...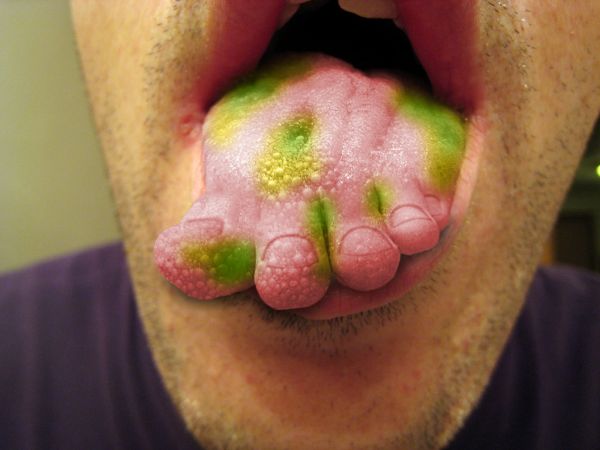 *
The 'My Game is In the crapper, I'll see you after the tournament, baby" Tongue
*
The 'I'm going to posterize you forever' Tongue
*
The 'Wimble-tongue'
*
The 'Anemic, Well Paid, Team-Bailing' Tongue
*
The 'I just got three goals, that's a hat lick' Tongue
*
The 'I'm young, out of control, and I'm telling you what I'm going to do to you tonight' Tongue
*
The 'Your delicious ear is hangin loose' Tongue
In Rams News…
St. Louis Ram's 'Warming' in Stock up/Stock down
Take a gander at Bleacher Report's
Stock Up, Stock Down For Every NFL Team This Offseason
. The read is going to be filled with the things that you probably already know about the Rams offseason, but does the terminology they use to describe it give them enough credit? Click through some of the other teams, including the NFC West, and you might be surprised what 'warmth' they're getting based on the acquisition of one player. Also, BR put out their
Power Rankings going into Training Camp
. The Rams got sandwiched in between two NFC West teams. You surprised at this placement? These rankings?
The Rams Should Ride Steven Jackson in 2012
…not literally, but he could probably carry them. If you've ever seen him
walk out onto a thick concrete diving board
, you've witnessed his strength. At any rate, your first thought was probably 'duh!' Can't say I'd blame you. As much as the masses would like to see the passing game get going, the Rams will need to
continue
to rely on SJAX, and rightfully so, if they wish to see offensive success in 2012
A Seahawks Fans Take on the 2012 St. Louis Rams
That's right…I said it. Keith Myers from
12th Man Rising
interviews Justin Stine from
Ramblin Fan
about the offseason and draft. They discuss roster battles, strengths, weaknesses, projections, uncertainties that still surround the Rams 2012 product.
For the
Ramblin
man's thoughts on when the Rams should expect to compete for the playoffs, and their overall results for the upcoming 2012 season. "As low as 3 games…"
Coach Fisher Bringing His Annual Softball Tournament to St. Louis
In one week from now, Jeff Fisher will be hosting his celebrity softball game, "Jeff Fisher & Friends." And this year the tournament will be held in St. Louis, at GCS Ballpark. For a list of the charities he's supporting, and Rams who will probably get injured swinging for the fences, hit the link
In Other Sporting News…
Hey US Men's Basketball Team…You Going to Crush England?
With all of the time spent on comparing the 2012 Men's Basketball team to
the real Dream Team
, I don't think many would've expected a measly 11 point win over the Brazilians earlier this week. There's certainly not a lot of NBA level talent on the Great Britain squad.
If we're going to continue the non-stop coverage of whether or not you'll ever earn the right to be compared to the greatest team ever assembled we're going to need more. Are you going to force us to worry, or are you going to stomp them in?
Major #3, the British Open, Is Upon Us
The past few years have brought some unlikely winners to the Open Championship. Take a look at the field…the likely, the young, and the obscure. Tiger is fond of this tournament, as he's won it three times since 2000. Coverage starts at 4:30AM EST on Thursday. Who will hoist the Claret Jug in 2012?
Here's what the experts think!
Linsanity at a Discount!
In case you missed it, Jeremy Lin is out of NY and will be heading to Houston to become a member of the Rockets. For Lin, his acquisition was not ideal, but Houston
simply found him to be more valuable
than his prior team did. If you're Linsane enough, or broke, and want to decorate your 'man cave' with whatever garbage you can afford, take a look at who's slashing prices. Interestingly enough, see how they priced this product….and Lebron's.
Plain Ol Random…
A Mustache Makes Pitcher 'Sassy'
Yakima
Bears
(Washington) pitcher Cody Wheeler is a rockin a new handlebar mustache. Why do you care? Because it's another mustache miracle, that's why! A comeback from Tommy John surgery, an undefeated record, and .73 ERA. Eat your heart out
Rolly Fingers
7 Unintentionally Sexual Optical Illusions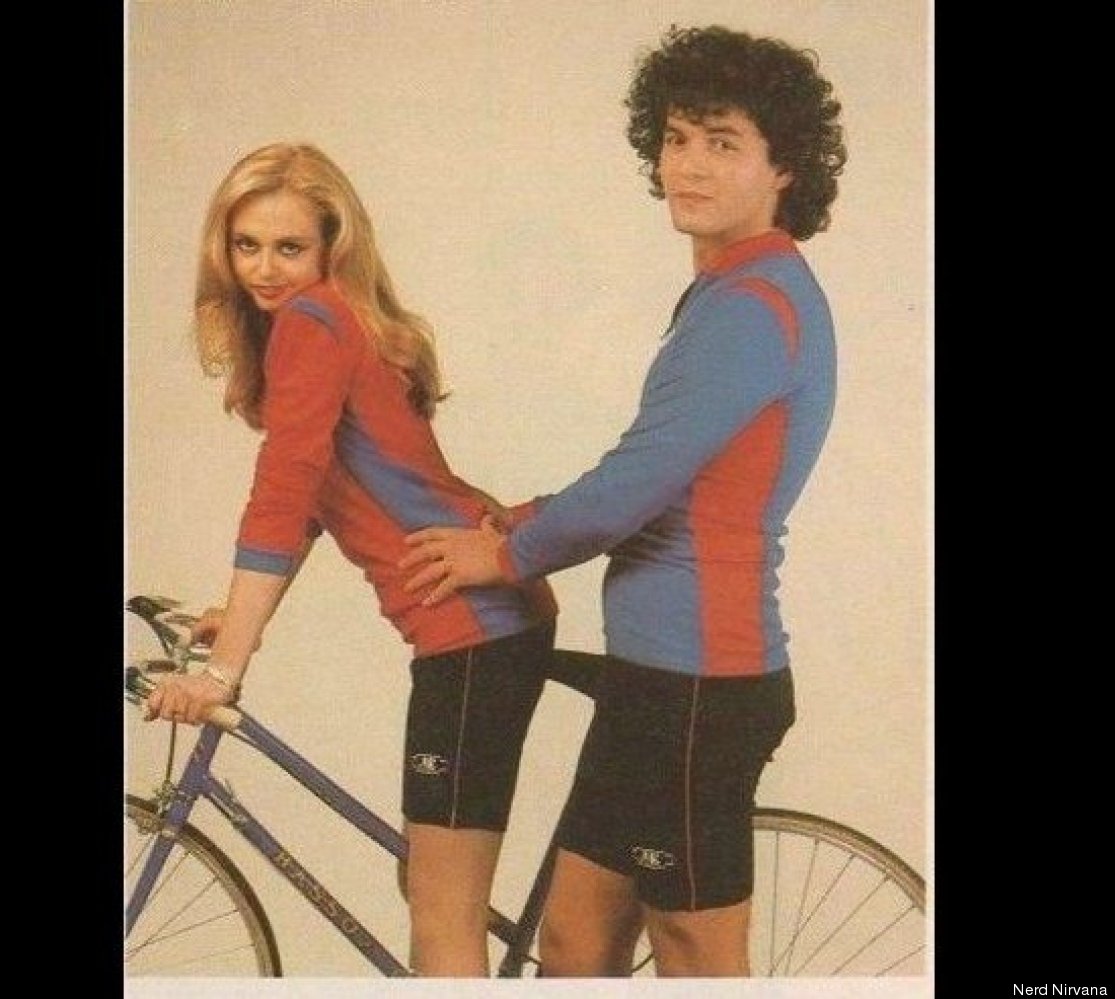 It's like
Where's Waldo
except with adult parts. You won't need to stare at it like it's a picture of a sailboat….or a schooner. Just keep clicking the next button and enjoy all 7. I dare you not to!
American Baby Names are Out of Control!
You've heard em. Heck, you may have some young a-hole running around in your house right now that you've oddly named. This is a must read, though, from
Deadspin
. From Blayde - to Brook'Lynn - to Luxx - the author gives his two cents on why you'd give your kid such a wonderful name
Just Another Day In Wal-Mart
You think the service is bad in Wal-Mart? You prefer Target because of their higher quality product, and employees, who are actually willing to greet and assist you? Well then you need to read this! I've shopped at both major retailers, and if this is the treatment I'd get when I shopped there, I'd go there every time…even if their prices were higher
Ran-Dumb Quote of the Day...
"He's one of the best power forwards of all time. I take my hands off to him." - Scottie Pippen
This Day in History…
1910 -
Cy Young
registers his 500th career victory
1927 - Ty Cobb gets his 4,000th hit
1973 - Willie Mays named to NL all star team for 24th time (ties Musial)
1980 - 22nd modern Olympic games opens in Moscow; US & others boycott
1987 - 116th British Golf Open: Nick Faldo shoots a 279 at Muirfield Gullane
1990 - Cincinnati Red Pete Rose is sentence to 5 months for tax evasion
1991 - Cal Ripken plays in his 1,500th consecutive game
1991 - Mike Tyson rapes a Miss Black America contestant (Desiree Washington)
1996 - XXVI Olympic games open in Atlanta Georgia
Happy Birthday to…
1814 - Samuel Colt. Inventor of the revolver. "The gun that won the west."
1965 - Stuart Scott. ESPN Sportcaster…can't catch
1971 - Vitali Klitschko, Ukrainian boxer
1978 - Nené, Brazilian footballer. One name? ONE NAME?!? Who are you? McLovin?!?
1979 - Rick Ankiel, Baseball pitcher/ outfielder
1985 - Lamarcus Aldridge, NBA - Portland Trailblazers
…Thanks for swinging by. Enjoy your Thursday. Go Rams! Holla at ya...