I just want to take this opportunity to thank Rams fans for lending me an ear. Don't worry, I ain't the same person that I was when I bit that guys ear off. About dis game, though…I've always liked mini-sodas. I don't normally finish a regular size soda. The carbonation transfers me into an out-of-body state where I'm the pancreas of a rainbow-riding armadillo. St. Louis has a lot of heart. Mini-soda will try to rip that heart out and eat it. Best thing the Rams can do is eat their children first



The playoff race is heating up. I would suggest that both teams purify themselves in the waters of Lake Minnesota. The key to this matchup will be whether or not the Rams passing game can get going. "Throw the ball. THROW IT!" If they do, it's game blouses Rams. Loser makes pancakes.





The Rams will wake up to a strange team in the Dome on Sunday. Lock yo windows, lock yo doors. They're climbing through the ventilation system snatchin yo people up! Looks like a piece of Jared Allen's mullet fell off. We got yo hair, we got yo DNA. Ya'll is dumb. Ya'll is really dumb! Fa real!




I'm not sure that any team in the NFL has the answer for Adrian Peterson, who is probably the single most dominant player in the NFL, and has my vote for MVP. The Rams are an improving team, but I just don't think they've go the firepower to answer that kind of offensive attack. The Cardinals, on the other hand…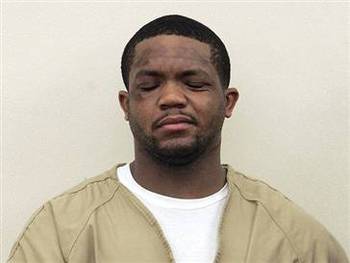 You guys need help at running back?








This one's over. That defense is insane. I feel really bad for Christian Ponder. Really bad. It's going to be a very long day for him. My life has changed since Week 5. I'm a different person. The things that happened inside my pantal region are not supposed to happen as an adult. I cried on national television...




There are so many different things that could be said about this game. Where to begin saying them is the question. The point of the matter is that the Rams are going to play the Vikings on Sunday - in St. Louis - and there will be an outcome to the game. Whether or not the outcome favors one team or another has yet to be seen.




I will never pick the Rams to win. Ever





When I was previewing this game, I got stuck on the standings. I just stared at the Rams record for hours. What is that third number? I don't get it. I'm picking the Vikings because I attempted to play QB for them, and I really don't understand that third number on the Rams record. What is that thing? It's spider creepy.



If you talked to some players - both former and current - as well as celebrities about the Vikings @ Rams game this weekend, please feel free to share your discussions in the comments section. I had hoped to get a few more interviews in, but some of the folks I had contacted couldn't find my home. You can also share them with me personally on Twitter at NoPlanB_