It's time to consider the St. Louis Rams beyond this season. You have you say? Well that may be true... I've seen you Mocking the Mock's Mock for several weeks now. Everyone has whipped out their authentic Mel Kiper Crystal Ball (three easy payments of $19.95), and glared into them for hours at a time. 3k bought the Collector's Edition that came with a Kiper fan club badge and a t-shirt woven with hair from Mel's barber shop visits... Don't get that shirt wet 3k...

I think it's time for a draft that's worth mocking...er...uh? I mean a draft that shows the meaning of the word: "Ass-stute" and who's better at showing they know nothing about college football players and the NFL draft than me? If you don't know by now, I put little time into watching college football with the exception of a very few favored teams (USC, Oklahoma, Alabama, Slippery Rock State, the online fantasy team of the University of Phoenix...). The source of all I know about the players in the upcoming 2012 NFL Draft is YOU here at Turf Show Times. I read everything you put forward as viable possible Rams draft picks; often marveling at how you have the time to watch a player at Albion College and still have a life?

I've decided to combine two of my favorite methods for making a decision: blind faith and a dart board. Funny enough, the dart board seems to be more accurate most of the time? The base line for my picks is predicated on my belief that the Rams have to undo the Jason Smith bust with yet another pick expended on a offensive tackle. The problem I see in using the 1st or 2nd pick in the 2012 Draft on a lineman again accepts the premise that the Rams have to go backwards before they can move forward? I believe the Rams should have been able to use the 2010 NFL Draft to help complete the Rams defense. Instead, they hoped a second round pick in Rodger Saffold would fill the left tackle void based on his strong rookie season and moved into the 2011 draft with an eye to defense solidification. Stop laughing! The Rams did take three receivers in the 2011 draft, with their 2nd, and two 4th round picks that I have to believe were a direct response to Josh McDaniels offensive needs. These picks have been "offensive" so far, and we can only hope that changes sometime soon.
Yet, the flaw in the Rams progress as a team has been hindered, in my opinion, by splitting directional needs. I have always believed that unless a player is truly outstanding, you stay with the course or trend you've decided on at the beginning of any re-building effort. Here may very well be Steve Spagnuolo's and Billy Devaney's greatest mistake. I have little doubt that, when Spanuolo was originally hired, the idea was to build a defense first. The 2010 NFL draft changed all that when Billy and Steve were struck down by "Ferrari Blindness". The Ferrari in this case being Sam Bradford, quarterback wunderkind out of the University of Oklahoma. I'm not saying picking Sam was a bad thing, but it did cause the original mission of building a defense to veer off into a split concern.

I honestly think we'll read one day that Steve Spagnuolo and Billy Devaney were at odds over Sam's immediate value to the Rams, and if they could do it all over again, they probably wouldn't have made the pick. The old axiom of giving 100% of you effort to solving a problem was instantly split in two when Bradford was chosen. Now the Rams had to give their $78 million quarterback tools to excel.
While I now like the Bradford pick, at the time I was on the Ndamukong Suh bandwagon, and with what I know now about Suh, I'm not all that sure I would have liked him as a St. Louis Ram. I also know that hind sight is 20/20, but imagine what would have happened if the Rams had traded down in 2010? I don't pretend to know what drives a NFL GM or owner to make one draft pick over another. I do question the wisdom or lack of fortitude to change a team's direction midstream as the Rams did in 2010 and I'm not all that sure Steve Spagnuolo had much to say when all is said and done. Yes, this is pure speculation, but it's part of how I decided to base my Mock Draft: We need to make up ground and time lost.
I'm also going to make a leap and say the Indianapolis Colts beat the Jacksonville Jaguars this Sunday and that the Rams lose to the San Francisco 49ers (not a great leap). This would give the Rams the #1 pick in the 2012 NFL Draft, but I have no idea who the Rams head coach will be in 2012? So for the sake of argument, I'm going to finally take Stan Kroenke's call and he agrees to give me not only the head coaching job, but the General Manager's position too. I've also told him to shut up, and open his check book. He whimpers and agrees. The first thing I do is fire everyone in the Front Office except Derinda Platt, and I make her team President. I give her the job of redecorating Edward Jones Stadium, so she'll be busy until Draft day.
Next, I get all the NFL teams to unblock my phone number so I can make deals. The New England Patriots and the Baltimore Ravens refuse to unblock my phone number for reasons I won't go into at the moments. My first call is to Kansas City. Mr. Pioli takes my call and I offer to let him have Josh McDaniels for a 2nd round pick in 2012. He counters with a an old mop bucket and Asian porn. We settle on a 5th round pick... and the porn. Next, I hire Rob Chudzinski as my offensive coordinator. I tell him to fire everyone on the offensive coaching staff. The Rams defensive coordinator Ken Flajole asks for a raise in pay, so I fire him and hire Jerry Don Gray away from the Tennessee Titans, reluctantly giving the Asian porn away as compensation to Rodger Goodell to accept the move.

I then call Robert Irsay, owner of the Baltimore Colts. I tell him how many teams have called me, and that the New York Jets have offered me their 1st and 3rd picks this year and their 1st and 3rd next year plus Kate Upton. I excuse myself for a few minutes, smoke a cigarette wistfully after... Well never mind... Anyway, I call him back and tell him If he'll give me his 1st and 2nd picks in the 2012 Draft, plus his 1st and 3rd in 2013 as well as two cheerleaders to be named later, he can have the the 1st pick in 2012. He accepts, and throws in a third cheerleader just for the heck of it.
My next call is to Dan Snyder, owner of the Washington Redskins. I explain to him that I want to trade the 2nd overall pick, and hang up. He calls me back, drooling so badly his voice sounds like he's drowning, and offers his 7th overall pick, as well as the Redskins 2nd and 4th round picks in 2012 and his 1st and 3rd picks in 2013. I tell him I'll do the deal if it includes wide receiver Leonard Hankerson. He agrees.
While having lunch with my new team President, she explains, as she shows me cloth swatches, how she plans to make every seat in the Edward Jones Dome as comfortable as a Lazy Boy recliner. I'm not really listening because I come up with an idea. I place a call to the Tampa Bay Buccaneers. When team general manager Mark Dominic comes on the line, he explains to me that he can't even change the toilet paper without one of the Glazer clan's permission. He forwards my call to Bryan Glazer. When I explain that I wanted his 6th overall pick, he hangs up. Derinda stared at me as I swear at the silent phone. Then she suggested I place a call to the Cleveland Browns. When the Browns general manager Mike Holmgren came on the line, Derinda snatched the phone from my hand. She proceeded to make a deal for the Browns #5 pick by trading Rams star running back Steven Jackson, plus 1st and 3rd round picks in the 2013 draft.
Over the next few months, I tried to forget the Rams fans protesting the Jackson trade. It was hard to do, since I had to walk by a new, rather singed, effigy of me laying on my front lawn every single day for more than a month.

When the day of the NFL draft finally arrived, I knew I was ready. The first pick in the draft was Andrew Luck (Ind), followed by Robert Griffin(Wash), Matt Kalil (Min) and Justin Blackmon(Jac)...
Rodger Goodell puts the St. Louis Rams on the clock. I ran for the bathroom and threw up. When I returned to my seat, Derinda handed me a breath mint that I gnawed on as I wrote the name: Morris Claiborne, corner back out of LSU as my #5 pick. Tampa Bay took offensive tackle Riley Reiff. He was a player I had really wanted, so I flipped off the Buccaneers contingent when they looked my way. I quickly wrote out a name I knew would be a quality #7 pick: Jonathan Martin, offensive tackle out of Stanford University.
The first round held a few surprises. One of them being Trent Richardson staying on the board far longer than I imagined he would. When the Cincinnati Bengals were put on the clock for their first of two first round picks, my phone rang. The Bengals REALLY wanted Claiborne. They offer their #20 and #23 first round picks for the LSU star. I snatched up their picks as fast as I could, while Derinda ran off and wrestled the Rams jersey away from Claiborne that he had received only moments ago. I studied the crumpled bar napkins containing my well thought out position depth lists. The #20 pick was the only name I could read on the whiskey soaked napkin was: Alfonzo Dennard - corner back, University of Nebraska. I was sorry to see Cleveland take Alshon Jeffrey. On the clock once again with the #23 pick, I really wanted a quality defensive tackle. I just wasn't sold on Penn State's Devon Still, so I went to my next greatest defensive need: Courtney Upshaw, a hybrid defensive end/outside linebacker from Alabama University.

When the second round started, I was shocked to see that my gamble to wait on the Alabama running back held true. I took Trent Richardson with the 33rd pick, and followed that with the selection of Zach Brown, outside linebacker from the University of North Carolina at #34.
My desire to find a defensive tackle over came me and, as the second round continued, I decided to take a walk over to the Carolina Panthers table. I made a deal that gave Carolina the Rams 3rd, 4th and 6th round picks to move up to the #43 overall pick, and took Dontari Poe, Nose tackle out of Memphis University. He'd be the brick wall the Rams had been missing in 2011 to stop the run. I still had a fourth round pick left from the trade with Washington, so I took another defensive tackle in the form of Marcus Forston from the University of Miami. In the fifth, I took a flyer on another offensive lineman that had dropped farther than expected: Brandon Mosley, OT, Auburn. In the 7th round, Derinda rolled here eyes when I took Aaron Dobson, wide receiver from Marshall University.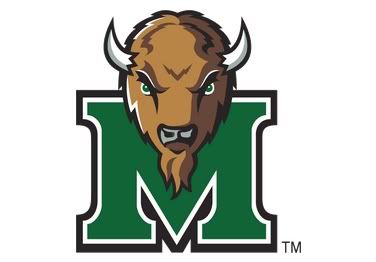 When the draft finally ended, I felt like I had given birth. My headache had just subsided when Derinda slapped the back of my head and pointed at the piece of paper in front of me. She'd written out my 2012 draft picks:
First Round:
Jonathan Martin - Offensive Tackle
Alfonzo Dennard - Cornerback
Courtney Upshaw - Defensive End/Outside Linebacker
Second Round:
Trent Richardson - Running Back
Zach Brown - Outside Linebacker
Dontari Poe - Defensive Tackle
Fourth Round:
Marcus Forston - Defensive Tackle
Fifth Round:
Brandon Mosley - Offensive Lineman
Seventh Round:
Aaron Dobson - Wide Receiver
Plus, the Rams have an additional 1st and 3rd round pick in 2013
So there it is - my version of a Mock Draft. It's filled with trades, travails, and down right wishful thinking. What I do know, is that whatever happens, and whoever writes a Mock Draft, it will invariably not resemble anything like what the real draft looks like when it's done. This draft is definitely defense oriented, and I believe it's the course the Rams need to take going forward. A defense that allows fewer points make the job of the offense easier. With the trades and draft, this Mock adds two wide receivers. It adds a great running back and offensive linemen for the future. Thoughts?