The infamous Draft Pick Value Chart is praised and ridiculed more often than Justin Bierber and Jadeveon Clowney. Very few of us could give a Flying Zamboni thru a donut hole about what the Cincinnati Bengals, Dayton Triangle's, or Buffalo Bills do on draft day. The Rams are the only team that matters!
This is the time of year, GM's blow smoke screens and obscure their draft plans. GM's everywhere are envious of Les Snead, and the Rams RG3 treasure trove of draft picks. Lately, rumors have been spreading that the Rams will only receive a few mid round picks, and a 2nd rounder next year in return for our precious #2. Balderdash! Bilgewater! Don't give that codswallop and claptrap a second thought!
Fear not Ram Fans. Les Snead will not be ripped off! Not if his story rhymes with history.
I crunched the draft value points of Rams 2012 and 2013 draft day trades. So I could see Snead and Fisher's recent trade history, compared to the Draft value chart.

Trade for Tavon Austin pick - 8 point difference
Trade for Alex Olgetree- 15 point difference
Trade for Zak Stacy - 3.5 point difference

Then I looked at Rams 2012 draft day trades. ( I didn't count the RG3 trade because of future draft picks, and it didn't happen of draft day)

Brockers/ Cowboys trade- 50 point difference, or 3.1% off the draft pick value chart.
Rams / Bears trade 2nd round picks and #150 pick - 18.5 point difference
It would appear, Les Snead keeps a copy of the Draft Pick Value Chart handy, in the Ram's War Room.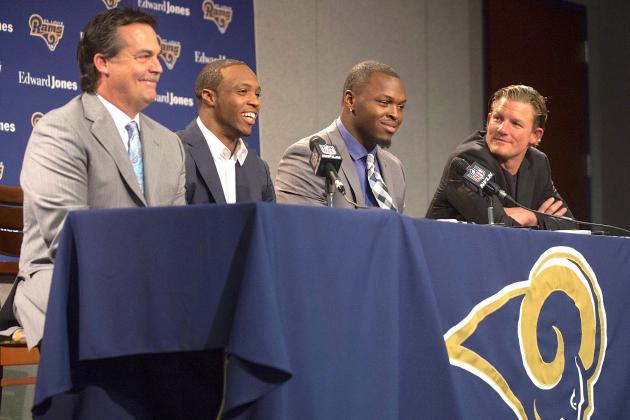 Here is link to a Draft Pick Value Chart http://www.draftcountdown.com/features/Value-Chart.php