Don't say Ramses Barden.
We all know that we need WR, OL, and S. Moving on, lets look at some possible solutions that aren't talked about (Ever.)
Chad Rinehart, OG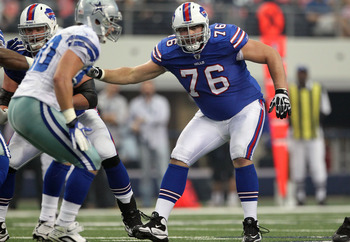 via USA TODAY Sports
Chad Rinehart has been backing up at the gaurd position since 2010. This young lad has accumulated 1474 snaps. Of those snaps, he only allowed 13 hurries... 3 hits... and ONE SACK, according to Pro Football Focus. Since when does that not warrant a look?
To compare, in nearly 300 less snaps, Evan Mathis, PFF's highest rated guard in 2012, has given up more than double the quarterback hits and just one less hurry.
These numbers clearly demonstrate Rinehart's potential to be a full-time starter, at a certainly discouted "prove-yourself" price tag.
Stevie Brown, S
via i.cdn.turner.com
After Kenny Phillips went down,
Giants
' safety Stevie Brown took the reins and made big plays bi-weekly or so, on his way to leading all safeties with EIGHT interceptions.
Despite his ability to be around the ball, the red flag on his play is he missed one out of every seven tackle attempts. This later portion sounds a bit like Craig Dahl, but a still a better ratio. If Brown continues to find the football and develops his tackling skills, he could become a free agent steal.
David Nelson, WR
via www.fantasyfootballchallenge.com
The big bodied David Nelson missed nearly all of 2012 on injured reserve and with changes ahead in Buffalo, he's unlikely to be tendered by the organization this offseason.
Good thing for us, because back in 2011 Nelson emerged as one of the leading slot receivers in the league finishing seventh overall in terms of slot yardage. He also had 3 touchdowns from the slot that year, under the paltry play of Fitzpatrick.

If we lose Danny Amendola to a higher bidder, and with Brian Hartline off the table, David Nelson should be a good consilation prize, while looking for a big-time #1 receiver in the draft.