(Note: Has been edited to separate post GSOT and current uniforms)
Hey guys, over my last couple years reading on this site I've noticed that everyone seems to have different opinions on which uniforms are the best. So I decided to make a poll and get this question answered for good. Which uniform do you guys think is the coolest?
Up first are the white uniforms from the 60's. For older fans, these uniforms probably bring up memories of the Fearsome Foursome back in the day.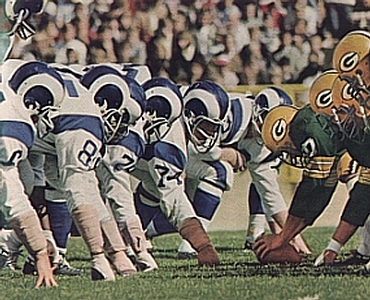 Next we have the old blue and yellow jerseys, made popular from the Greatest Show on Turf days, and the fact that they just look pretty cool.
Next we have the blue and gold. Best known for their use during Faulk's twilight years and the Jackson years, not much success was seen in these.
And finally we have the new Nike uniforms. There has been considerable angst over these uniforms not using the gold pants like in years previously, but Nike has made them look pretty sharp regardless.

And there's all the major uniforms of the Rams throughout their years in St. Louis and Los Angeles. If you've taken the time to read through all of this, please take another two seconds to vote which uniform you think is best in the poll. Thanks for reading!