Trade 1.: Cleveland Browns Trade up for RGIII and in return we pick up picks 1.4, 1.22, 3.68, and 4.100. Now at this point we could take Justin Blackmon or Matt Kalil or we could collect a few more picks.
Trade 2: Carolina Panthers try to fix the worst pass defense in the NFL by coming up in the draft to pick up Morris Claiborne. They get the pick but in turn give up a decent amount to move up. The Rams receive picks 1.9, 2.40, 5.135.
Now the rams have 11 picks to improve this depleted of talent rams roster. We have 1.9, 1.22, 2.33, 2.40, 3.66, 3.68, 4.96, 4.100, 5.135, 6.160, and 7.192.
1.9- With the 9th pick of the 2012 NFL Draft the St. Louis Rams select Michael Floyd, Notre Dame. FLOYDDD!! Rams get huge and now recently speedy wide receiver out of Notre Dame. I see Floyd being a go up and get it receiver with that unexpected level to burn DBs. He will be a big part of the future of the Rams.
Michael Floyd- Notre Dame, WR
1.22- With the 22nd pick of the 2012 NFL Draft the St. Louis Rams select Dontarie Poe, University of Memphis. Floyd now Poe Rams making huge picks and the combine plays a big part of these picks. Poe is huge and incredibly fast for a DT. Now just think for a second about an offense having to go up against Chris Long on the left, Robert Quinn, and Dontarie Poe now in the middle. Just think of the potential of that combo.
Dontarie Poe- Memphis, DT
2.33- The second round arrives and finally the Rams take an Offensive Linemen in Mike Adams of The Ohio State University. The combine hurt Adams stock a lot, but thats good for us. We're basically taking a first round OT in the second round. It's a steal. I see Adams following a similar path Roger Saffold did his rookie season.
Mike Adams- Ohio State, OT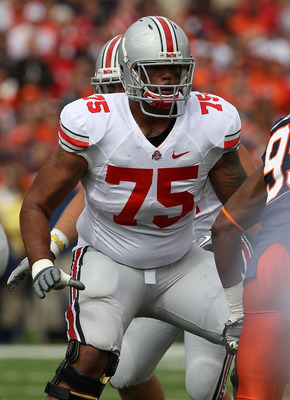 2.40- Four picks in two rounds, thats frickin crazy. We'll take it. So with this pick we take OLB Ronnell Lewis, Oklahoma. He's no Zach Brown but he's a pretty good consolation. At least we finally have some hope for that OLB spot.
Ronnell Lewis- Oklahoma, OLB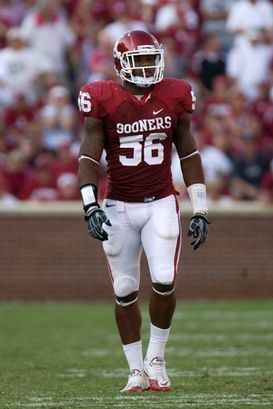 3.66- Wait shouldn't we still take another WR? Don't fret, hold your horses, he's right here. I give you Dwight Jones, WR, NC. Jones a prety good pick up in the third round and loaded with talent. He could be a good #3 receiver next season and hopefully really grow this upcoming season.
Dwight Jones- WR, North Carolina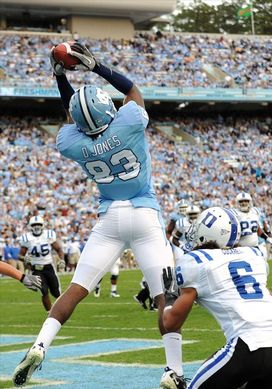 3.68- Whats next DB or RB. It's a Running Back to be more specific, Chris Polk out of Washington. A good backup this year and hopefully turns into more this is another player that if the Rams get, I would watch for next seaso. Polk could be a sleeper.
Chris Polk- Washington, RB
4.96- Here's that Cornerback we're looking for. Coryell Judie out of Texas A&M will be a Ram. The 5'11" CB will be a nice addition to a decently talented secondary. A good pick to strengthen that position.
Coryell Judie- Texas A&M, CB
4.100- Another OLB is taken here, Emmanuel Acho. If he is anything like his brother, I hope we get him here. He will be part of a new world order at OLB. Now we at least have some more pieces to help fill up the need outside of JL.
Emmanuel Acho- Texas, OLB
5.135- Here comes another offensive lineman. Levy Adcock, Ok St. We pick up another offensive linemen for depth and hope that he can become a good player for the future.
Levy Adcock- Ok St., OT
6.160- This year I think our goal should be not to run out of CBs. We pick up another in Charles Brown out of UNC. Robert Quinn also gets reunited with this pick, so win win.
Charles Brown- North Carolina, CB
7.192- What the hell lets take one more WR. We get the speedster of Stanford, Chris Owusu. He has good height and if your going to take a wide receiver why wouldn't you take the second fastest one in the draft.
Chris Owusu- Stanford, WR
Hey please feel free to comment, in fact I encourage it. Thanks for reading