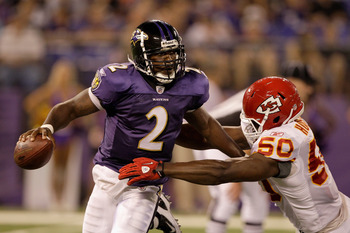 It's that time again. The Chiefs will be hosting the St.Louis Rams in the battle for the Governor's Cup on Friday. I am here to answer any questions you may have about the Chiefs and to fill you in on any players you might have interest watching on our side of the ball.
Justin Houston has been playing very well after his short holdout. He had two sacks against the Ravens last Friday,
Jon Baldwin will not be playing in this game after hurting his thumb in a fight with Thomas Jones.
Hudson looks to be a solid part of the oline.
Powe was a steal in the 6th round. Needs more work but shows a lot of promise.
Who should I keep an eye on from St.Louis? I am interested in seeing how Pettis plays.
Any questions?