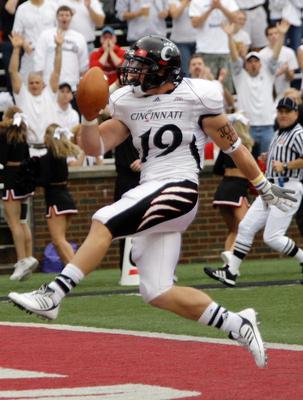 1. Schuylar Oordt TE- He hasn't shown much and we already have enough tight ends.
2. Van Stumon FB- We have Brit Miller. He's just taking up space.
3. Chase Reynolds RB- we have enough already, maybe had a shot if Toston didn't play so well
4. Joe West WR- He's out of the competition and need to start narrowing down the receivers.
5. Demarco Cosby TE- Also a Tight End casualty
6. John Henderson DT- I think we have enought talent and have seen almost enought to decide who makes the DT spot.
7. Greg Matthews WR- Need to start cutting down the excess receivers.
8. Nai'l Diggs- would love to see him stay but we have 11 LB and don't need more, unless he has a great game, I think he's gone.
9. Randall Hunt- Have a few decent backups at guard, he wasn't really an option.
10??. Ben Guidugli- I hope the rams find a spot for him, whether it be injury or what. He has a lot of heart and can make plays.
Those are my top ten candidates to get cut. Please let me know what you think.