THIS MOCK DRAFT HAS NOTHING TO DO WITH THE SEASON PREDICTIONS I GAVE THE RAMS.!!
MORE AFTER THE JUMP
Every Rams fan knows what the rams team needs are and everything else so im just going to get right to the mock draft!
Rams get the 10 pick in the draft. The Cleveland browns trade their two first round picks and their second round pick for the Rams first round pick.
1.Morris Claiborne. CB.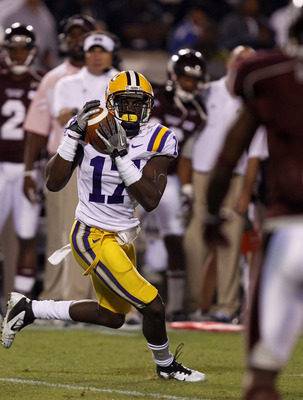 1. Michael Floyd. WR.
2. Devon Still. DT.
2. Ronnell Lewis. LB.
3. Dontari Poe. DT.
4. Donnie Fletcher. CB.
6. Juron Criner. WR.
7. Jeffrey Demps. RB.
There you have it Rams 2012 NFl mock draft. The Rams get very upgraded on defense and get upgraded on offence also. They get two very good corner backs for the team and one of them has the talent to be a number one corner back right away and the other a solid number two corner back. They get to big and strong athletic defensive tackles that are a great upgrades over old defensive tackles Justin Bannon and Fred Robbins. In addition they get a talented line backer that can be a nice threat with animal Jr. at the line backing core. Next they get two big wide receivers that are really good red zone threats and one of them can be a great number one receiver for the Rams. Finally to top it off they get a nice speedy running back that can play great with Steven Jackson. Hopefully you liked this mock draft.
LEAVE YOUR COMMENTS BELOW ON HOW YOU FEEL ABOUT THIS MOCK!!! THANKS FOR READING!