Hey Rams fans, as I mentioned in a post a while back, I had gotten season tickets to the Rams this year and was able to go down onto the field for the Isaac Bruce retirement ceremony. I said that I would try to get some pics to post up here for you all, so here are some of the ones that I got.
Sorry that some of the pics are a little blurry, there were a lot of people jostling us trying to get pics and some of them didn't turn out as well as I hoped. Here are some of the better ones I got, hope you guys enjoy.

Bradford and Feely getting in some practice snaps.

SJax and the other backs doing a hackey sack type thing with the football.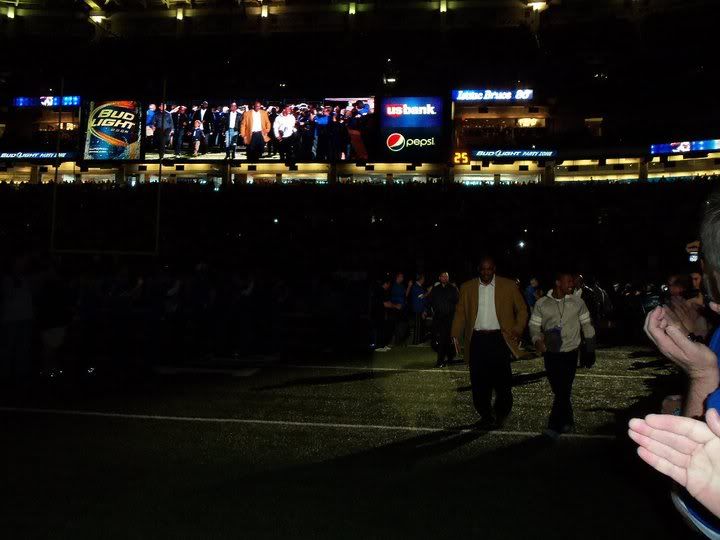 Some of Isaac's teammates while he was with the Rams. They didn't announce names so I'm not totally sure who all was there.

More of the teammates.

The coach, Dick Vermeil.

Bruce's old OC, Mike Martz.

Isaac Bruce making his way down the fan tunnel.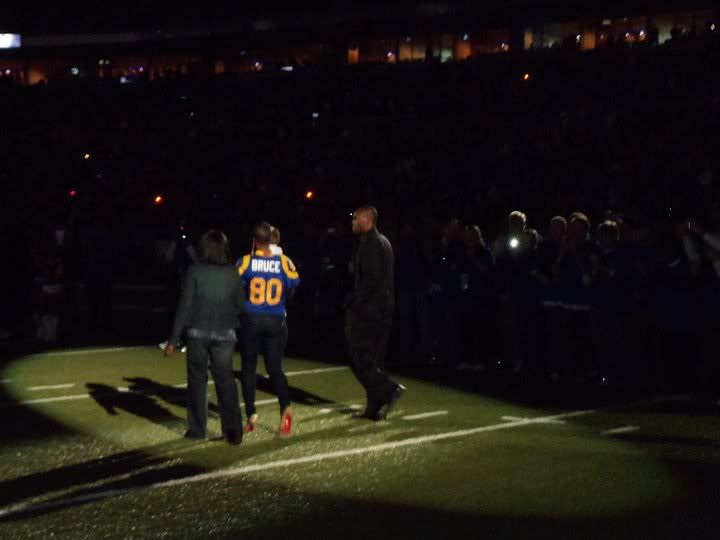 Isaac and his wife, daughter, and mother as they made their way to midfield.

The new banner hanging from the roof of the Dome.